Although the SCFI rose by 4.6% on the back of 1 June transpacific rate increases, market sentiment remains poor with the CCFI still sliding and carriers continued to offer discounts with cargo demand still insufficient to support rate hikes. Rates on the Atlantic, Asia-Europe and Australia routes remain under significant pressure, while the recent charter rate rally is starting to soften on the smaller size segments below 3,000 teu even though the larger sizes remain under-supplied at the moment.
The US West Coast port disruptions over the weekend continue to be a distraction, with no resolution on a new ILWU contract after more than 1 year of negotiations. The impact is limited at the moment with build up in US port congestion over the weekend and USWC volumes down by 15% YTD but could worsen if tensions escalate.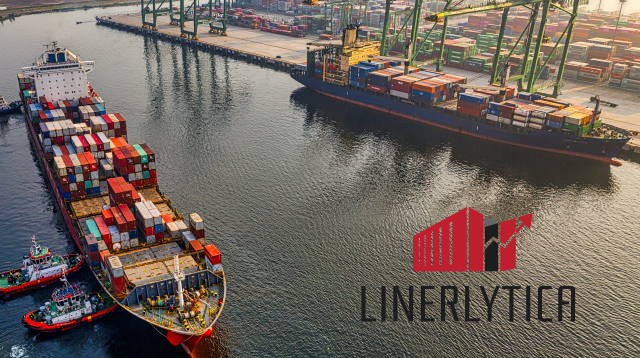 The container freight market has entered a new era of volatility with rates on a downward trend that will mirror the 2012-2016 period that culminated in the Hanjin Shipping bankruptcy in August 2016. The rate collapse then was triggered by 2 key decisions by Maersk in 2011 - the Triple-E ships order that resulted in a battle for capacity and the launch of the 'Daily Maersk' service that set off a series of Alliance reshuffling. The 2023-2026 era will be driven by the second wave of new capacity additions and MSC's aggressive capacity expansion that has already resulted in the 2M breakup with further ramifications still to be played out.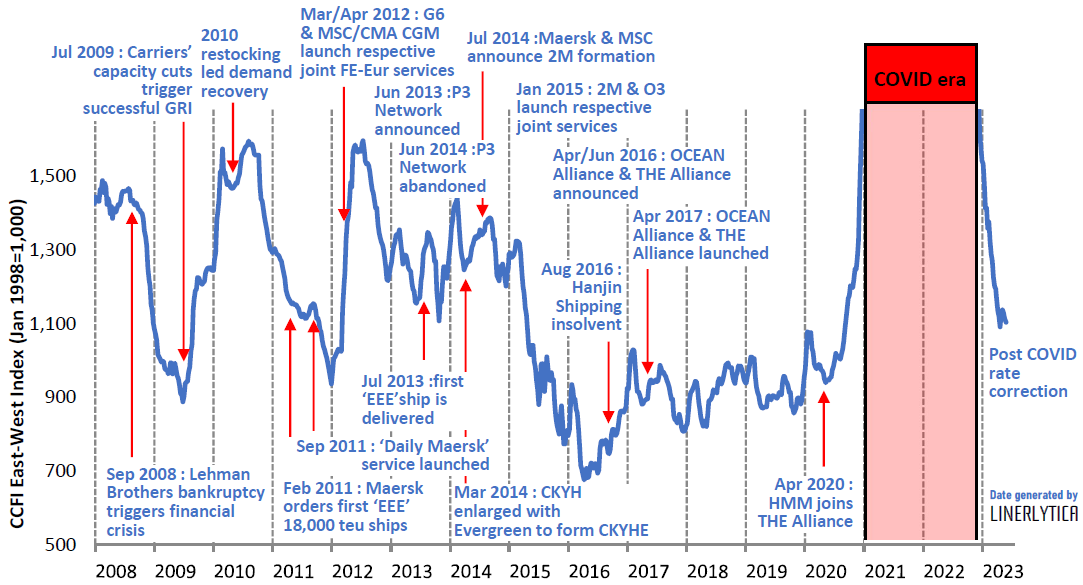 Weekly/Monthly Market Pulse: US$1,500/US$1,800 per year