Carriers continued to take one step forward and 2 steps back, with the rise in the SCFI last week providing little relief for the market as the CCFI continued to fall. The divergent movement of the SCFI and CCFI reflects the decline in average rates despite carriers' attempt to push rate increases that have so far failed to stick. The SCFI will see further increases this week from the 1 June GRI on the transpacific, but the gains are not expected to hold.
MSC continues to add more capacity to an already over-supplied market with its total capacity operated finally breaching 5m teu last week. It will launch a new Swan service in June deploying 14,000 teu ships that would boost Asia-North Europe weekly capacity by 5%. The service will be operated independently without the involvement of 2M partner Maersk, snubbing the latter's effort to contain capacity on the route by reducing speeds on the 2M's existing services.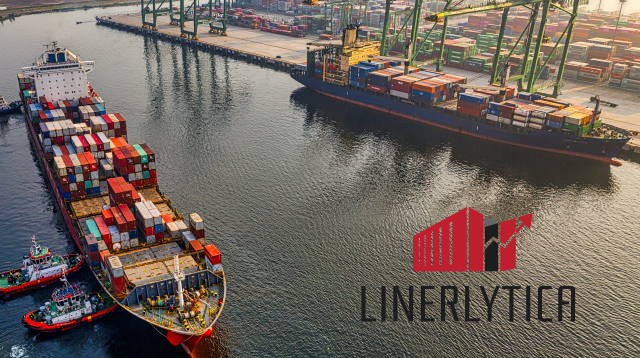 EBIT earning margins dropped sharply for carriers in the first quarter of 2023 but most of the main carriers remained profitable with only Wan Hai and Zim recording negative earnings. The earnings gap between top and bottom performers has widened significantly, with carriers that have a more efficient fleet and a higher contract-vs-spot customer mix recording better results, along with exposure to the profitable Transatlantic and Latin American trades relative to the Transpacific and Australia routes which were loss-making for the smaller operators.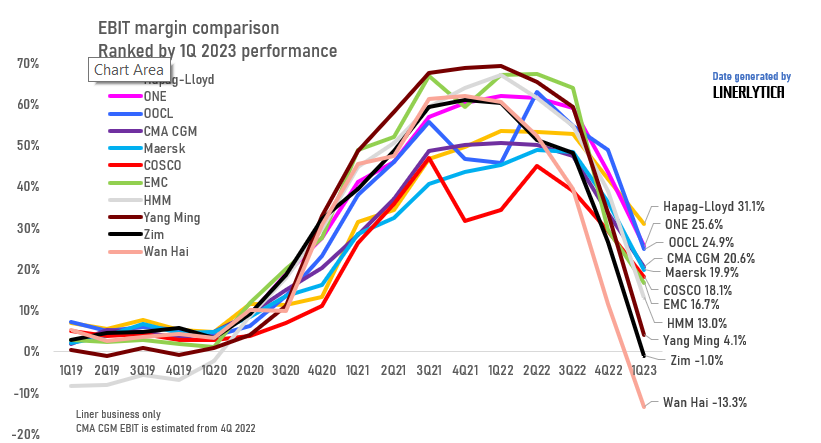 Weekly/Monthly Market Pulse: US$1,500/US$1,800 per year