Conviction around a freight market recovery is rapidly fading, with carriers failing once again to push ahead with their planned rate increases on 1 June following the 2 failed attempts earlier in May. Freight rates have continued to slip with the SCFI falling by 6% over the last 4 weeks, with scant signs of any  reversal.
Zim retained its full year EBIT earnings guidance of $100m-500m despite suffering a first quarter EBIT loss of $14m. Carriers such as Zim are still hoping for a 2nd half recovery to boost the market, but Maersk has already warned that it expects a deterioration in its EBIT earnings for the rest of this year with no improvements in the freight rate environment.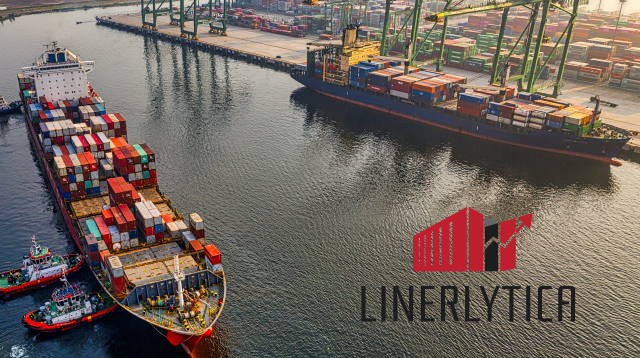 The top 12 carriers have collectively added 5% of additional capacity since January 2022 when spot freight rates peaked. The capacity growth has been uneven across carriers, with Zim recording the highest increase in percentage terms at 34.5%. Zim's aggressive capacity expansion contributed to the significant deterioration in its first quarter earnings with an EBIT loss of $14m and net loss of $58m as it struggled to scale back loss making services to the US West Coast and Australia.
The most aggressive carrier remains MSC, who has added a massive 695,000 teu in the last 18 months, for a 16.3% growth, in stark contrast to its closest rival Maersk who dropped 168,000 teu for a 3.9% decline in capacity operated over the same period. MSC's capacity operated stands at 4.97m TEU as at 22 May 2023, with its lead over Maersk rising to over 860,000 teu.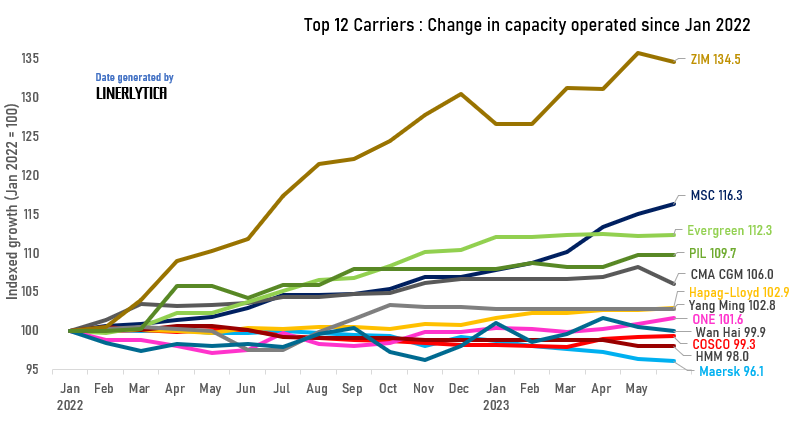 Weekly/Monthly Market Pulse: US$1,500/US$1,800 per year