Aggressive freight rate cuts by some lines have undermined the planned 1 May rate increase but carriers will make another attempt on 15 May to raise rates despite the weak market sentiment. Rates are already under pressure as capacity discipline is fast dissipating with carriers already reversing the slow steaming programs implemented in the 1st quarter while the idle fleet continues to shrink.
The active containership fleet has reached a new record high over the past week as the new ships delivered over the last 2 months have added more than 360,000 teu of incremental capacity, with a fresh wave of new ship deliveries still to come over the summer. The reduction in port congestion, as well as the lower number of idle ships and units in drydock have also added to the active fleet count although ironically the charter market continues to suffer from a shortage of tonnage with several carriers still chasing market share.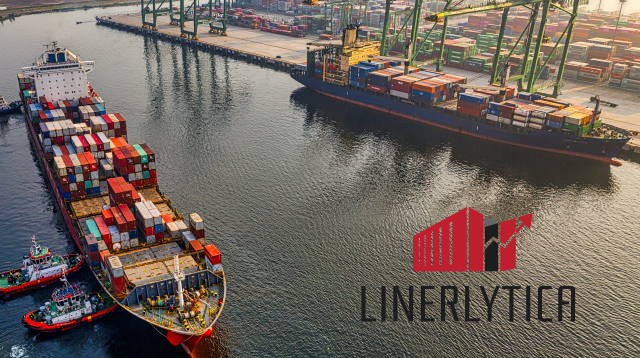 Containership operating speeds have fallen by 5% since last year as carriers implemented slow steaming to cut operating costs. The speed reduction is most apparent in the largest size segments above 4,000 teu where operating speeds dropped by between 1 to 2 knots compared to just 0.5 knots reduction for ships of below 4,000 teu. According to Linerlytica's estimates, slow steaming has helped to remove up to 6% of the effective vessel supply globally but the impact has started to reverse as  average vessel speeds have picked up again after reaching its slowest level in January this year
See page 2 for breakdown of average operating speed by different vessel size segments (subscrption required).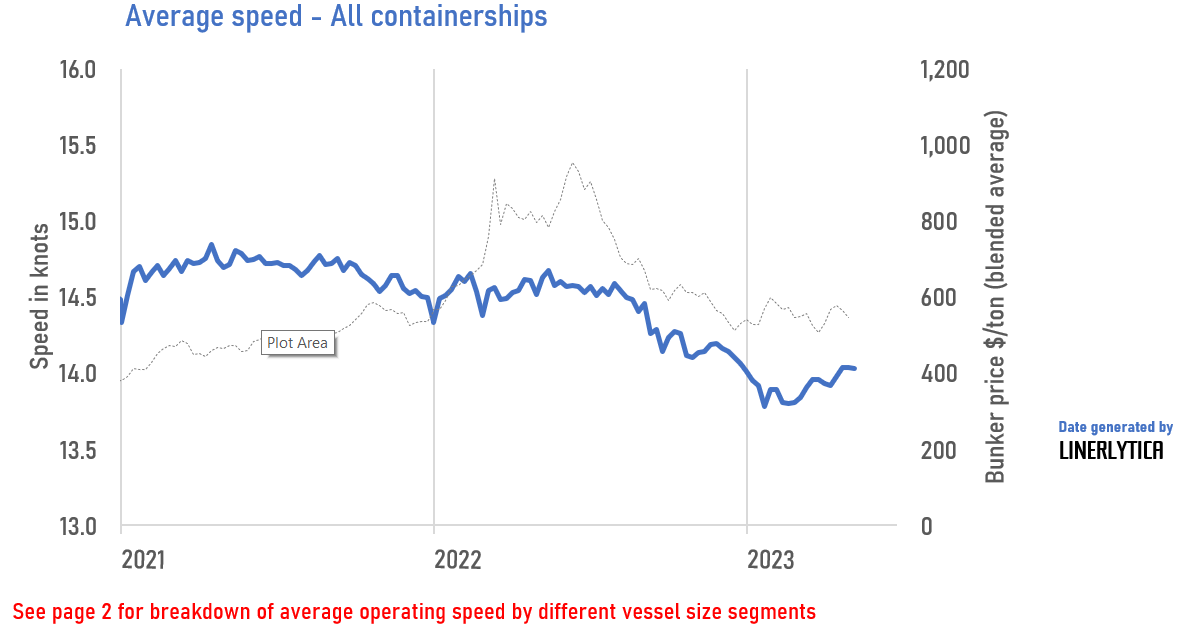 Weekly/Monthly Market Pulse: US$1,500/US$1,800 per year