Freight rates remain soft, with the SCFI resuming its weekly decline after the previous week's gain with the Asia-Europe trade the only main market where carriers can push rates increases. In contrast, charter rates have rebounded with demand from carriers staying high while the number of idled ships are quickly diminishing. Carriers are gearing up for the summer deployment that begins in earnest from April and May, picking up charter units and supplemented by the increased number of newbuildings that are coming to the market.
This sets the stage for further confrontations with carriers such as MSC and CMA CGM clearly signalling their intention to fight for more market share, even as newcomers such as CU Lines and SeaLead continues to defend the ground that they have gained in the last 2 years. Meanwhile Maersk continues to lose ground as the gap with MSC has risen further to 631,000 teu.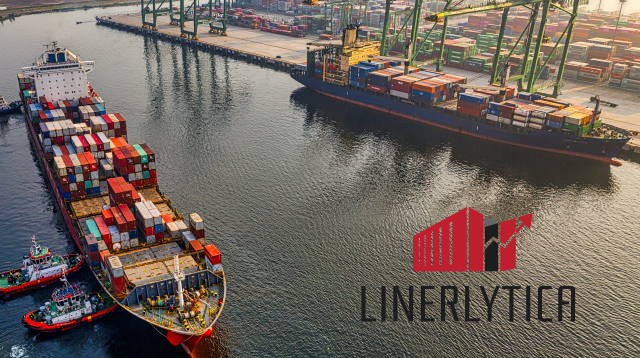 Carriers have not shown any commitment to cut vessel capacity in order to match the reduced market demand. Although the idled capacity has been rising steadily since October 2022, they have not been sufficient to match the increase in the active fleet due to decongestion. The idle fleet has dropped since February and is scheduled to fall even further as carriers gear up for new services to be launched in April and May, ahead of what is expected to be a relatively weak peak shipping season.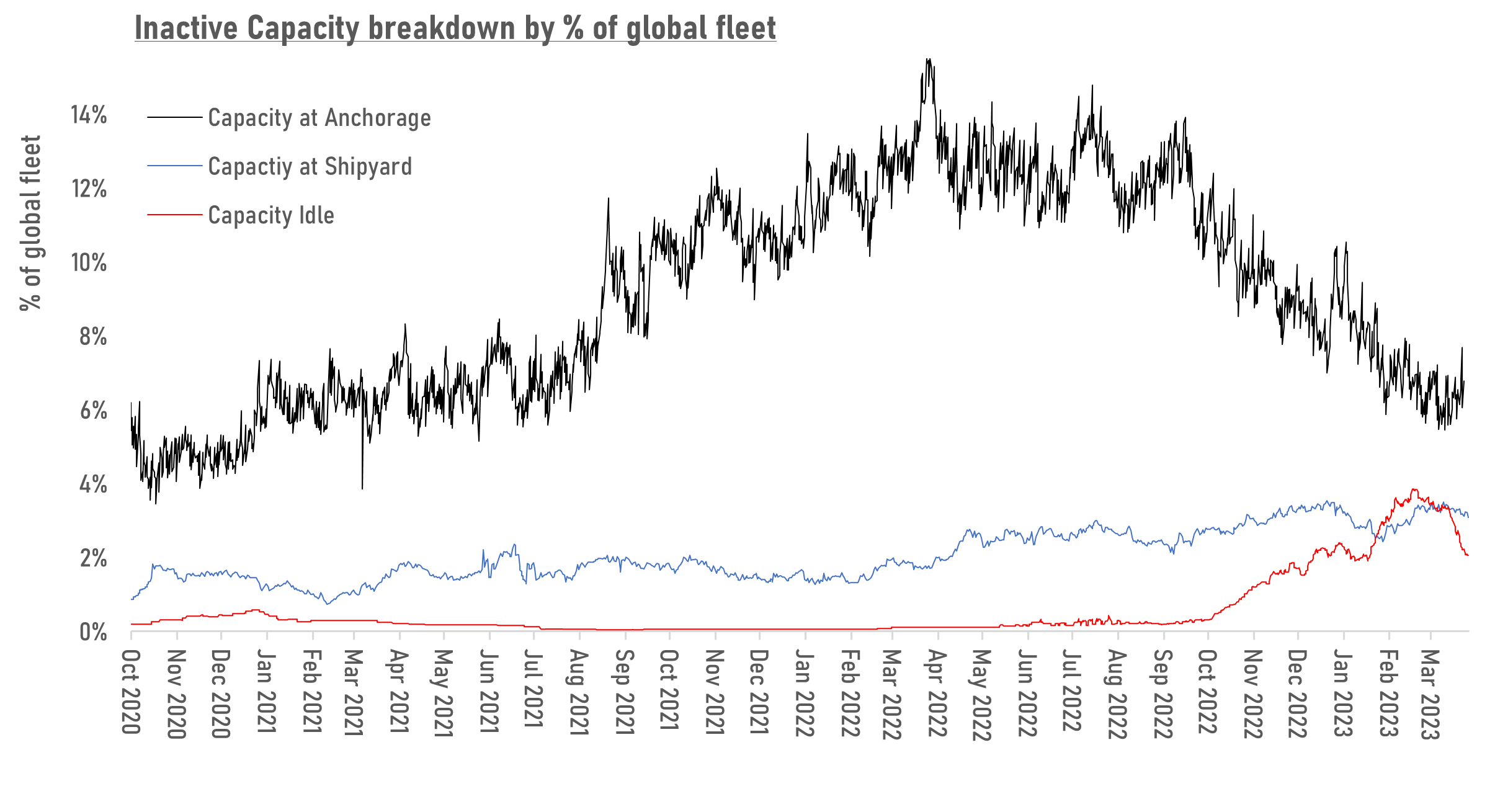 Weekly/Monthly Market Pulse: US$1,500/US$1,800 per year