The SCFI recorded its first weekly gain since December 2022, but the rebound lacks any real strength with the rate gains limited to the China to Europe and Med routes where capacity utilisation has been very high since the beginning of this year. Utilisation on most of the other key routes remain weaker than 2022 levels, with the weakness especially apparent on the FE-US West Coast trade. The latest February port volumes show sharap year on year declines in the US, with Los Angeles the most badly hit.
Port congestion increased over the past week, but this was mainly driven by the French worker strikes while the situation in China and the US remaining fluid. Carriers are still adding more capacity despite the weak market conditions, with the idle fleet continuing to decline while new ship deliveries continue apace.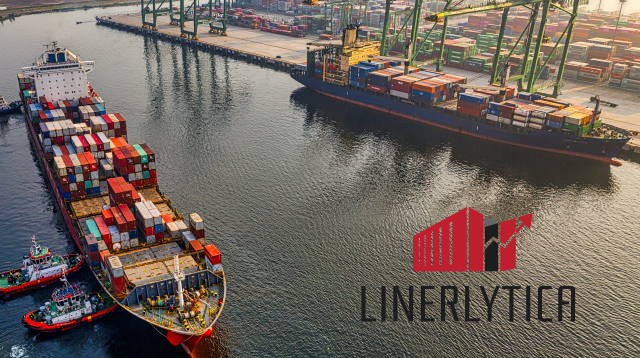 The Top 50 container ports recorded a combined throughput of 556m TEU in 2022, for an overall increase of 1.9% for the year. Chinese ports took 15 of the top 50 spots, with thaaeir aggregated volumes growing by 4.2% while the 35 ports outside of China only grew by 0.1%.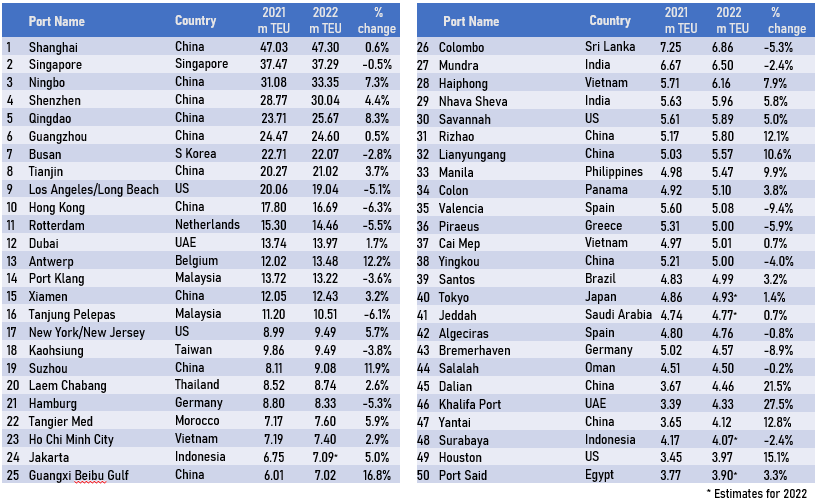 Weekly/Monthly Market Pulse: US$1,500/US$1,800 per year