The torrent of new containership deliveries has started with MSC setting new ship size records twice last week, with more ULCS units to come in the weeks ahead. MSC has widened its gap against Maersk to 587,000 teu with the divergence even greater if idled capacity is taken into account. Maersk has 298,000 teu currently idled compared to just 68,000 teu from MSC, with the burden of idling excess capacity unevenly shared by the carriers. OCEAN Alliance carriers have the smallest number of ships idled compared to 2M and THE Alliance, in a clear sign that carriers are pursuing very different strategies in dealing with the capacity surplus.
Freight rates are still falling while charter rates are holding their ground, in a further sign that carriers are intent on chasing market share despite the softening freight market.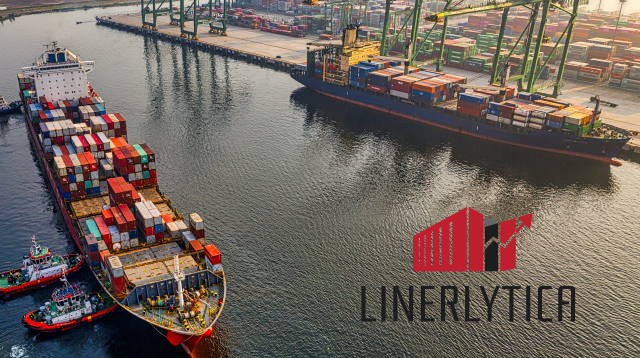 The idle containership fleet currently stand at 738,014 teu or 2.8% of the fleet, down from the recent peak of 3.8% in February with carriers re-activating idled ships after the Chinese New Year holidays. Maersk continues to bear the heaviest burden of idling capacity accounting for 40% of the total idled capacity. The burden of capacity idling is currently shared unequally by the main carriers, with the OCEAN Alliance carriers (CMA CGM, COSCO/OOCL and Evergreen) having the smallest number of ships idled compared to 2M and THE Alliance.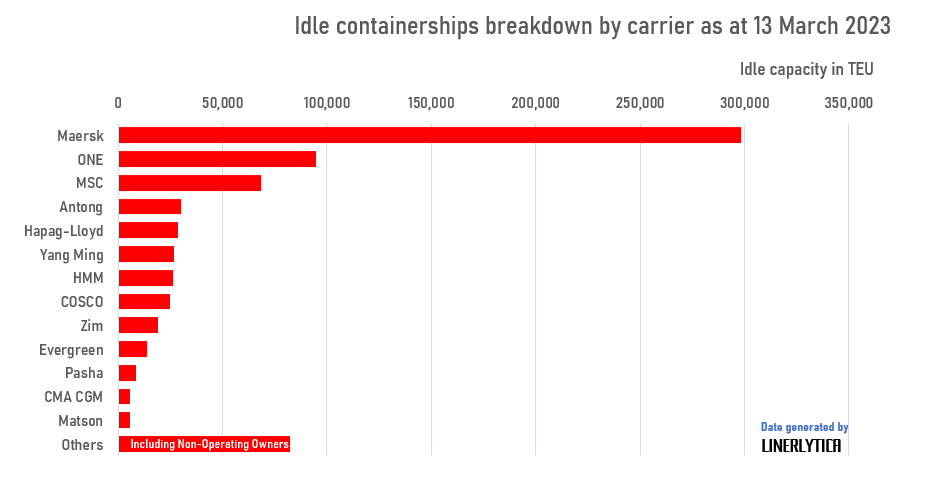 Weekly/Monthly Market Pulse: US$1,500/US$1,800 per year