Further freight rate corrections can be expected with US port congestion now effectively cleared while the residual congestion in China and Europe are no longer causing any severe bottlenecks for the global container supply chain. Chinese ports are mostly fluid with the recent buildup of ships in Shanghai/Ningbo due more to scheduling than berthing delays, while European congestion is mostly limited to French ports due to the recent strikes.
Transatlantic rates will soon see a major correction, mirroring the falls already recorded on the Asia-Europe and Transpacific routes. The recent influx of new capacity to Russia has also resulted in rate erosion on the affected routes.
Containership supply-demand remains imbalanced with the idle fleet still falling despite softening freight rates with carriers still adding capacity for the new 2023 shipping season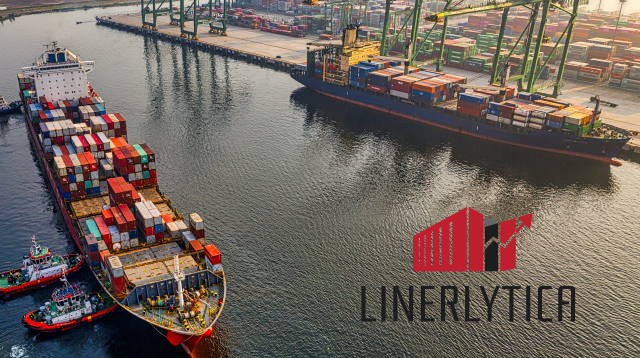 Port congestion at North American ports has been effectively cleared with the total containership tonnage waiting at US anchorages dropping to their lowest levels since 2020. The situation at Savannah has improved dramatically with no more vessels waiting at anchorage, with only a handful of ships still waiting at Houston and Norfolk. This marks the end of the severe disruption to the container supply chain caused by port congestion that started in September 2020 at Los Angeles/Long Beach that gradually spread to other North American across both the US West Coast and East Coast.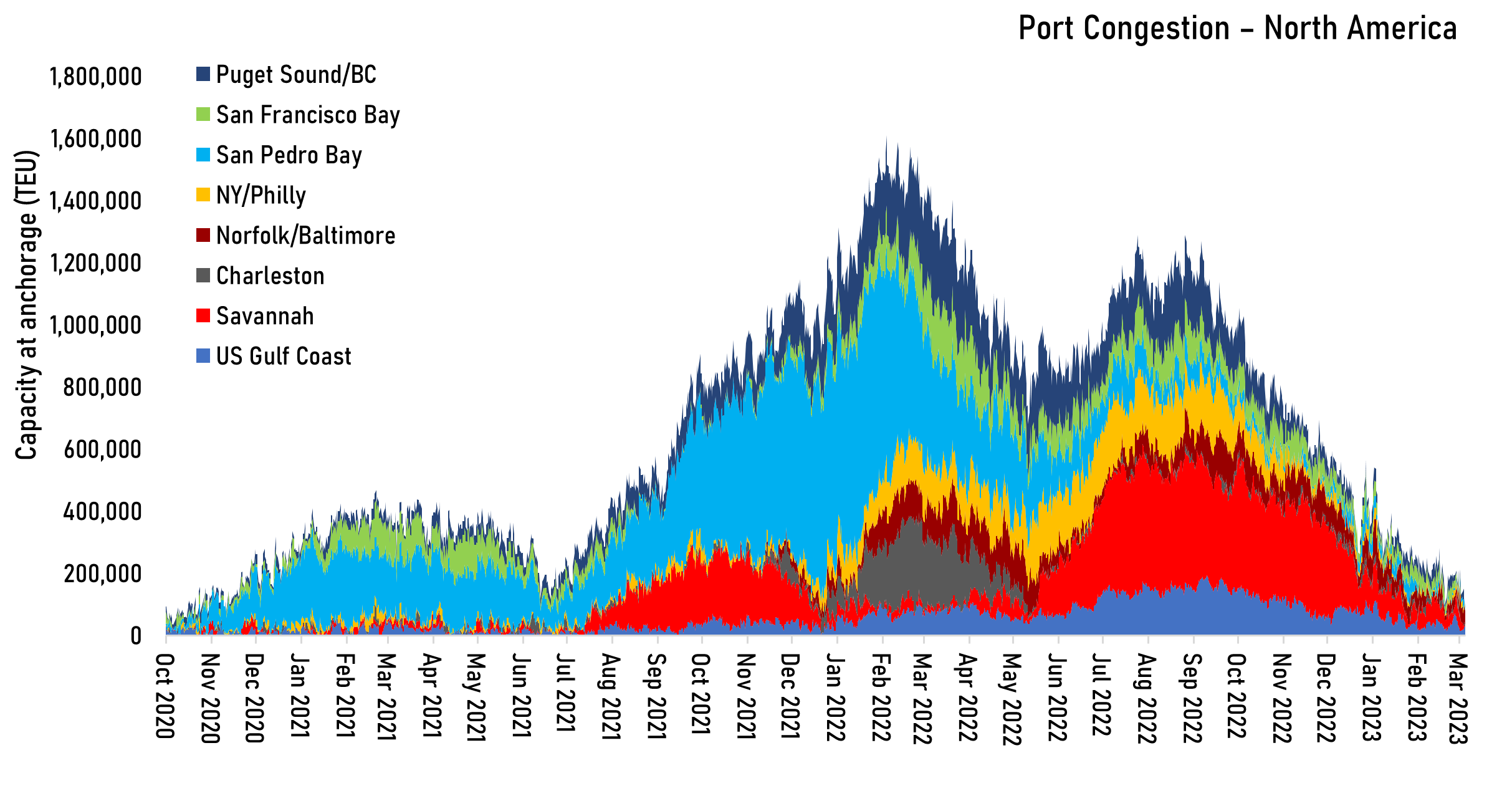 Weekly/Monthly Market Pulse: US$1,500/US$1,800 per year