Carriers continue to discount spot freight rates in the first week after the Lunar New year holidays in Asia with blanked sailings once again proving to be ineffective in countering the slide in volumes. The Asia-Europe route was the only trade a a substantial roll pool but the healthy capacity utilisation offered little protection against sliding freight rates with carriers wary of the imminent introduction of new 24,000 teu ships due in the coming months. Capacity utilisation on both the Transpacific and Transatlantic routes are visibly weaker as freight rates continue to soften while the increase in the SCFI rates to Latin America will be short lived with utilisation still dropping on that route.
Full year container volumes in 2022 remain positive, led by China's strong 4.0% gain but the high headline volumes hide some throughput inflation at Chinese ports as the Chinese growth were not matched by volume growth in the rest of the world.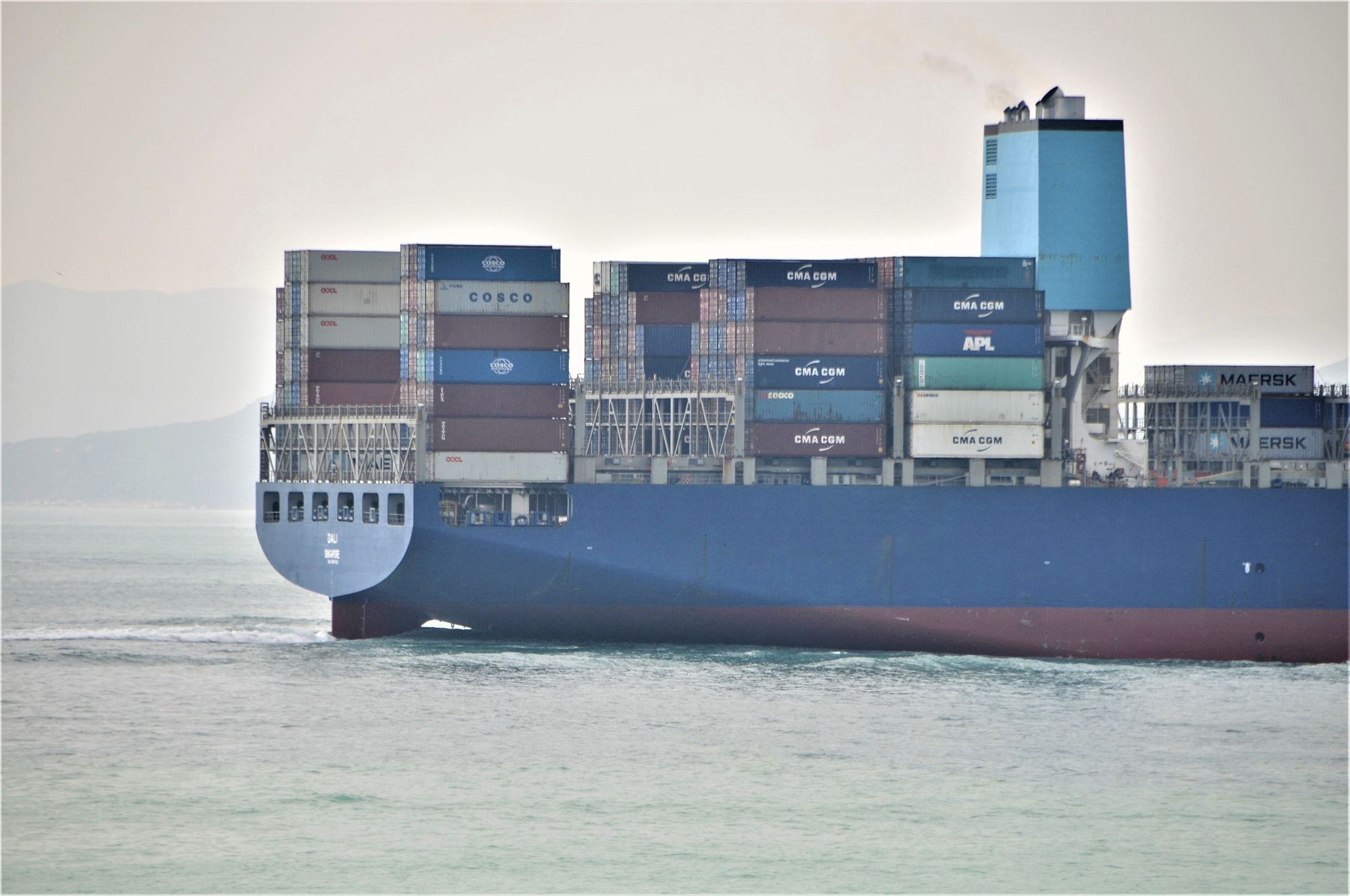 3 main Alliances currently account for 97% of the total capacity on the Asia-Europe trade and 86% of the total capacity on the Transpacific trade.
The planned split of the 2M alliance in January 2025 would significantly alter the alliance landscape in the next 2 years.
MSC is expected to operate independently given its large orderbook that would replace Maersk's current vessel contribution in the 2M by 2025.
An independent Maersk network will be significantly weaker than MSC as well as the 2 rival alliances and it would have to form alternative VSA arrangements in order to match the network coverage of its rivals.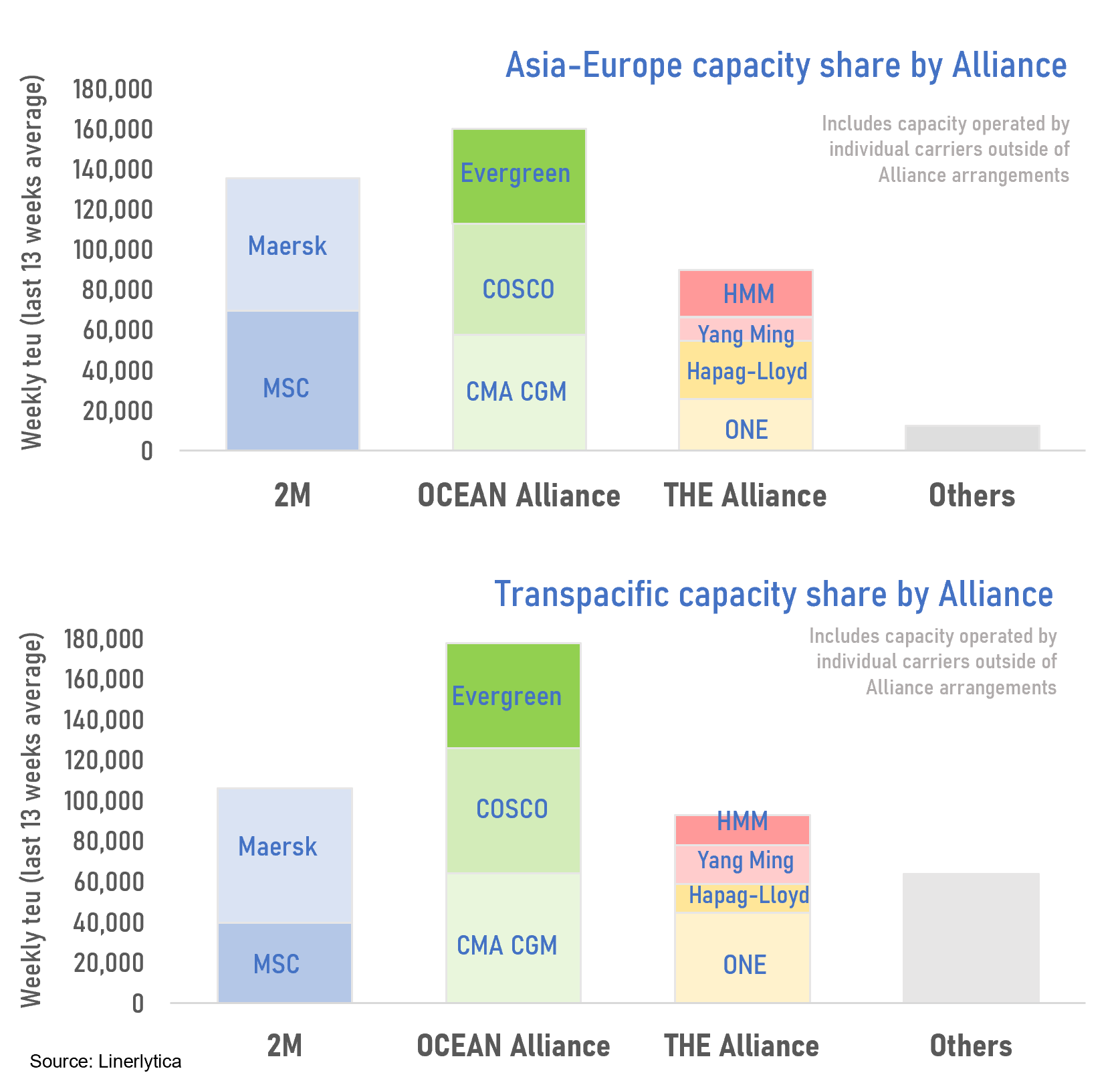 Weekly/Monthly Market Pulse: US$1,500/US$1,800 per year