The reversal of the freight rate hikes in early November has intensified with carriers slashing rates mid-month as new capacity continues to move back into the market. In particular, the capacity additions on the US West Coast by Zim and CMA CGM are set to undermine the capacity cuts made earlier by THE Alliance, with transpacific rates coming under the most pressure last week and further rate weakness is expected in the next 2 weeks before carriers make another attempt to raise rates on 1 December.
The idle fleet continues to shrink despite the weak earnings outlook, with carriers taking advantage of the 30% drop in charter rates since June this year to beef up their fleets. The expectations of a surge in vessel scrapping next year remains unwarranted, with a paltry pool of scrap candidates in 2024 as most of the older fleet were renewed in the last 2 years with special surveys only coming due in 2025-27.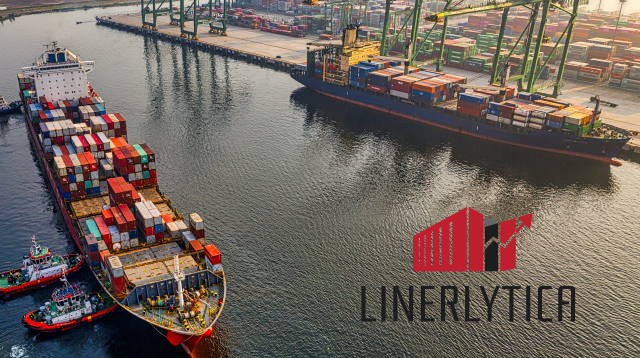 Containership scrapping expected to remain low in 2024
Only 82 containerships for 145,950 teu have been scrapped so far this year, with full year 2023 scrapping estimates expected to reach less than 170,000 teu. Although scrapping activity is forecast to rise in 2024, the scrapping rate will remain low at less than 300,000 teu expected to be deleted next year. Although MSC has the largest fleet of elderly tonnage in its books, the average age of the ships it has scrapped so far this year at 32 years far exceeds the market average of 27 years. MSC has continued to extend the lifespan of its fleet with an extensive drydocking program that will continue keep most of its aging fleet in active service. The pool of scrap candidates comprising of ships of over 20 years old with special surveys due in 2024 remains relatively low at just 662,000 teu, with this number rising significantly only in 2025-2027.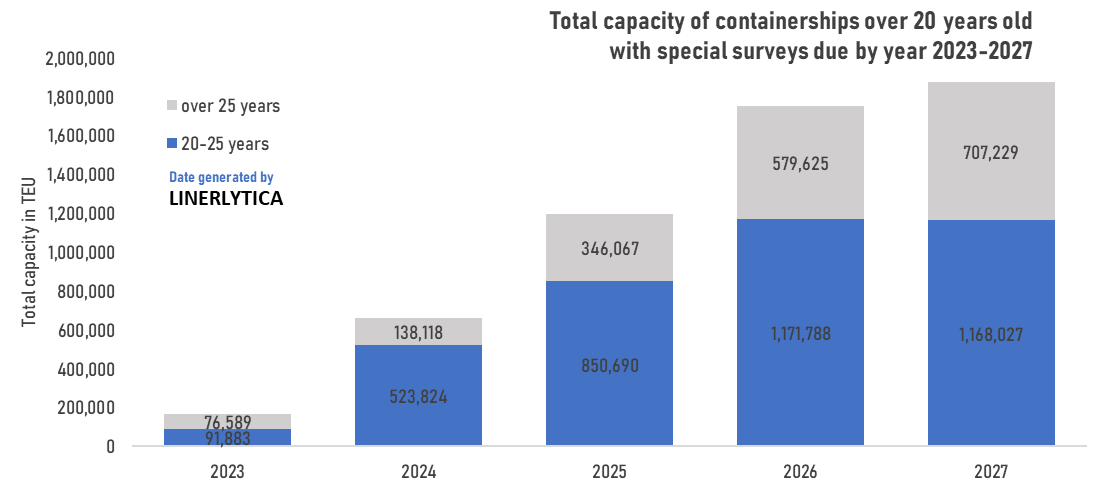 Weekly/Monthly Market Pulse: US$1,500/US$1,800 per year