The SCFI rally is coming to an end after 4 consecutive weekly gains, with spot freight rates already starting to slip even as carriers eye a new round of rate hikes in December. Carriers have not withdrawn sufficient capacity for the higher rates to stick despite the rapidly eroding earnings with Maersk becoming the latest casualty following Zim and Wan Hai to have reported quarterly EBIT losses this year. Carriers continue to chase market share, with Maersk inexplicably regaining its appetite for volumes after allowing its to be liftings eroded in the last 2 year. But it will not be enough to regain lost ground, as MSC extends its lead over the rest of the field with its total fleet surpassing the 5.5m teu milestone this week. While 10 of MSC's ships are currently idled, they will not stay unemployed for long as 5 of them are already slated to return to service in the next 2 weeks as the overall idle fleet continues to shrink.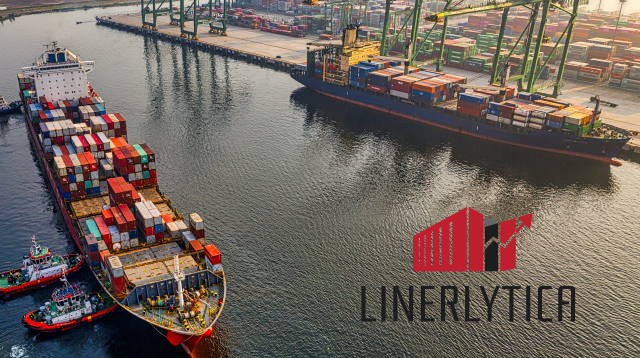 Maersk pays heavy price for rate slashing strategy to regain market share
Maersk swung to a -$27m EBIT loss in 3Q 2023 but instead of shedding excess capacity, Maersk has been actively adding new capacity while slashing rates to recover market share. Maersk's aggressive price cutting was one of the main reasons behind the dramatic drop in market rates in the 3rd quarter. Maersk's average freight rates dropped by 14% QoQ despite having 68% of its total volumes on fixed contracts, highlighting just how aggressive its pricing actions have been as its total liftings recorded its first year-on-year increase in the 3rd quarter. Management expects the EBIT loss to worsen in the 4th quarter but provided no concrete remedial action plans apart from drastic headcount cuts and capex reductions, while sticking to the logistics integrator strategy that continued to underwhelm. Maersk's Logistics business generated returns on invested capital (before tax) of just 5.1% in the last 12 months, while organic revenue declined for the 4th consecutive quarter.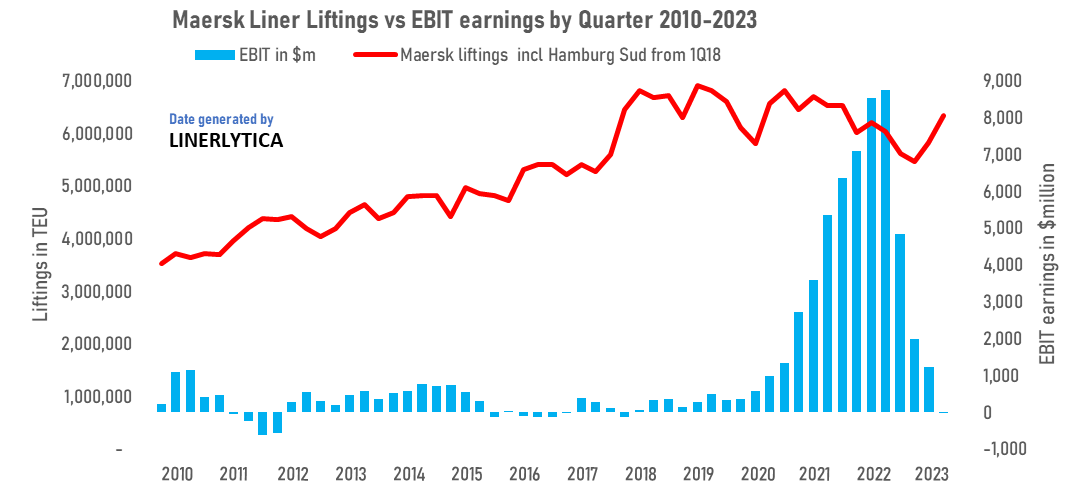 Weekly/Monthly Market Pulse: US$1,500/US$1,800 per year