Spot freight rates have rebounded strongly on the back of capacity cuts but the sustainability of the rate hikes will be tested over the coming weeks as carriers are still reluctant to remove excess capacity. In notable contrast to THE Alliance and 2M, the OCEAN Alliance have failed to take any concrete capacity reduction actions which could trigger an eventual push back from its rivals.
New vessel deliveries in October exceeded 200,000 teu for the 5th consecutive month while vessel scrapping remains immaterial, with just 22,000 teu removed in the last 30 days. Competition between the top 7 carriers is set to intensify with a record level of new ship deliveries scheduled in the coming year. Charter rates have already softened by 25% since June with Maersk in particular showing a renewed appetite for additional tonnage in recent weeks even though the gap with MSC has continued to widen.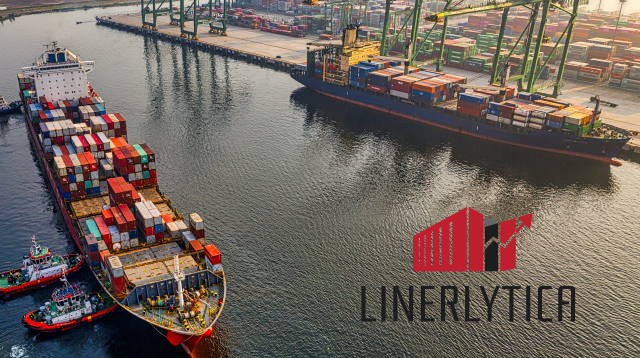 Carriers' battle for market share set to intensify
Hapag-Lloyd will receive next month the first of 9 ships of 14,372 teu that it has chartered from SFL and Enesel for 5 year periods in the first benchmark fixture for ships of this size following the expiry of their initial 10 year charter to Evergreen. The first 2 ships (THALASSA HELLAS and THALASSA PATRIS) are currently undergoing upgrades at COSCO Zhoushan including raised lashing bridges that will increase their nominal capacity from 13,808 teu to 14,372 teu. They will join the FE-US East Coast AA7 service as the NORFOLK EXPRESS and SAVANNAH EXPRESS in November.
The rivalry between the top 7 carriers will further intensify next year as a record level of new ship deliveries are due with 65% of the 3.65m teu of new capacity scheduled for delivery by December 2024 already earmarked to join these 7 carriers.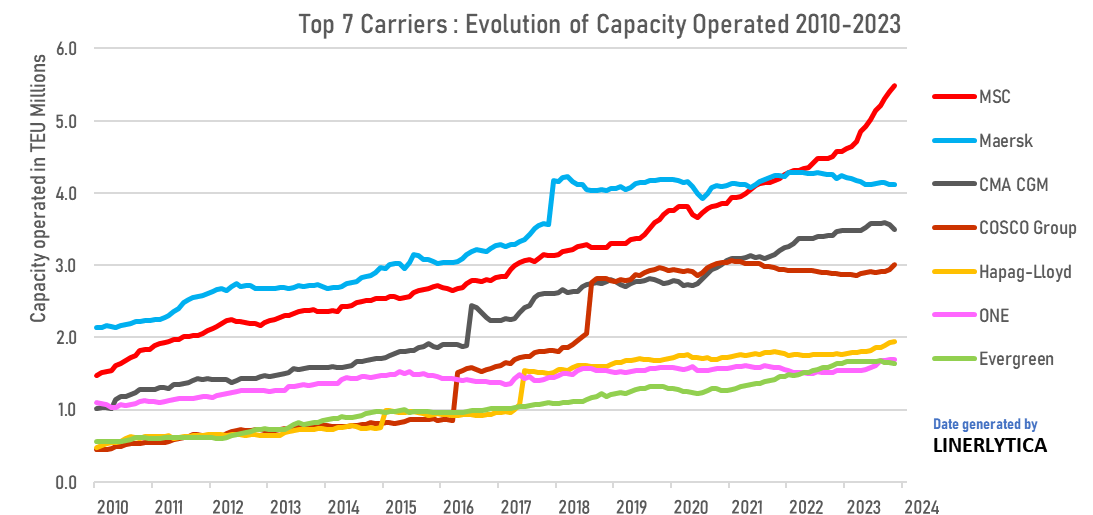 Weekly/Monthly Market Pulse: US$1,500/US$1,800 per year