Carriers' efforts to lift freight rates in November has little chance of succeeding in the absence of capacity withdrawals. Initial projections for November show capacity increases on the Transpacific and Asia-Europe routes of between 7% to 17% MoM that largely reverses the capacity reductions in October.
MSC has taken delivery of 3 new ships of 16,000-24,000 teu over the past 2 weeks that will remain idle for 3-4 weeks until early November before they are phased in. But the excess capacity pressure remains unrelenting, with over 500,000 teu of new capacity still due for delivery before the end of the year and that's already adjusted for delivery slippage.
The Israel-Hamas conflict that erupted over the last 2 days has not disrupted containership schedules at the 2 main Israeli ports of Ashdod and Haifa, with vessel handling continuing over the weekend and no vessel diversions so far.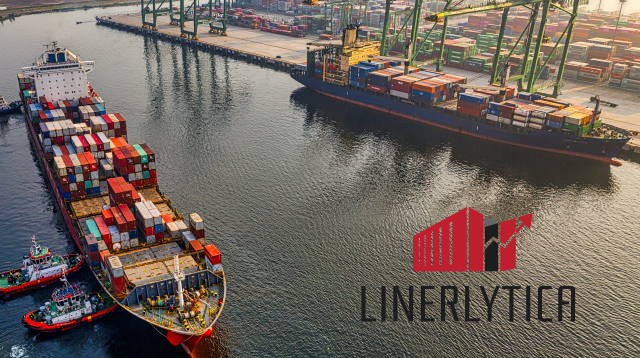 Israel-Hamas conflict and the impact on the container market
The 2 main Israeli ports of Ashdod and Haifa that handle over 3.1m teu of container cargo annually have continued cargo operations through the weekend despite the military operations at Gaza. The situation remains fluid after Israel formally declared war for the first time since 1973 but the impact on the container shipping market is limited for now. Total container handling volumes in Israel account for just 0.4% of global throughput, and the threat of disruptions to the container trade flow to the Med region remain limited. Israeli carrier Zim has committed to allocate its resources to aid national interests during this period but there is no additional tonnage demand at the moment.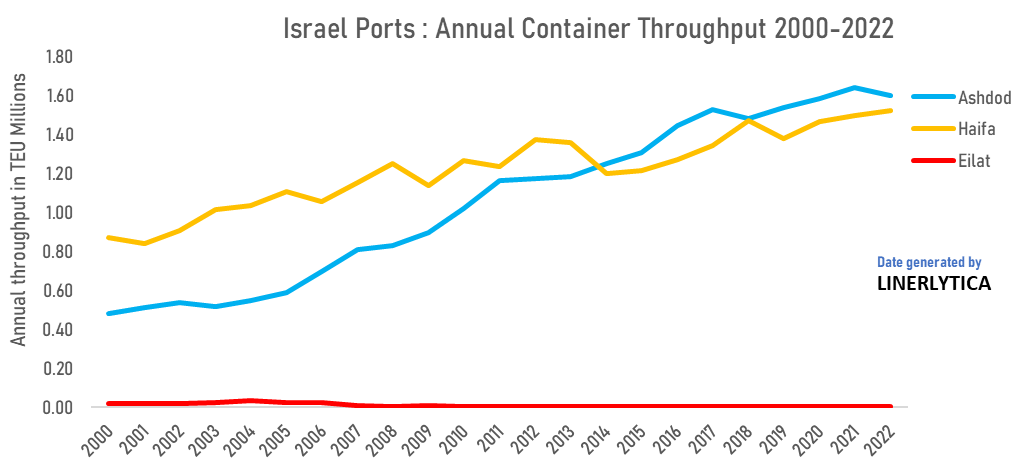 Weekly/Monthly Market Pulse: US$1,500/US$1,800 per year