The early end to the summer peak season has brought the container market back to reality, with the SCFI retesting fresh lows even before September is over. Further rate declines in October will follow despite the reduction in capacity next month with carriers unable to generate any significant cargo roll pools ahead of the Golden Week holidays in China. Severe rate discounting especially on the Asia-Europe route has already brought rates to below 2019 levels with the risk of a further slump to 2016 levels a real possibility in the absence of immediate capacity reduction measures.
Although overall capacity across the 4 main trades from Asia to Europe and North America are expected to fall by 14-22% in October mainly from blanked sailings, there has been very few actual service withdrawals with just 3 services permanently suspended to the US West Coast so far.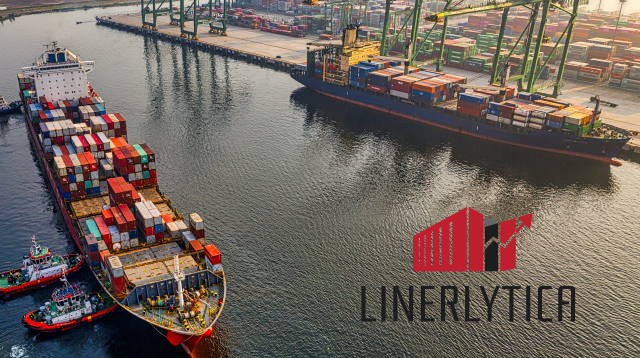 Containership capacity growing at fastest pace on record
Global containership capacity is growing at an average rate of over 190,000 teu a month since April, after accounting for new ship deliveries and capacity upgrades and deducting scrapped capacity and other deletions. This pace of growth is the fastest rate ever recorded for the container markets and is set to continue for the next 2 years. Compared to the growth spurt in 2006-2008 and 2014-2015, when the average monthly growth rate was just 120,000 teu per month, the current growth burst will pose a significant challenge to the carriers' ability to manage the excess vessel supply. The pace of vessel scrapping remain at less than 10,000 teu a month.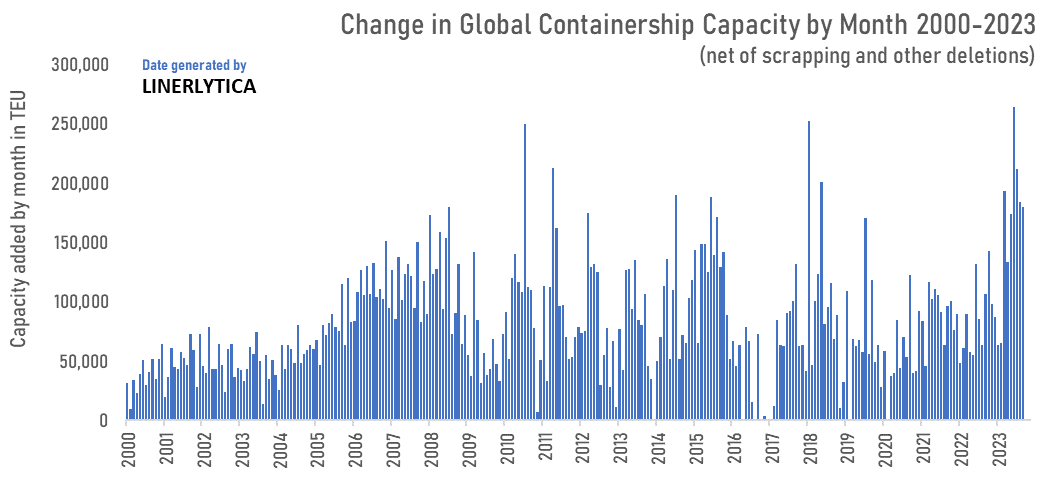 Weekly/Monthly Market Pulse: US$1,500/US$1,800 per year