Container market sentiment continues to deteriorate, with freight rates still slipping with little prospects for a rate rebound in October despite carriers' efforts to contain capacity availability through blanked sailings. The planned capacity cuts over the Golden Week holidays in October are still smaller than the capacity removed during the Lunar New Year holidays in February this year, and are insufficient to stem the rapid rate decline. Some carriers have already slashed rates to bolster the decline in vessel utilisation especially on the Asia to North Europe and US East Coast routes where load factors are under threat.
Capacity to the USEC have increased by 20% since the end of August despite the limitations on the Panama Canal transits, while freight rates are moving in the opposite direction. There remains insufficient capacity idled while scrapping of older ships continue at snail pace at less than 10,000 teu a month even as new ship deliveries exceed 200,000 teu.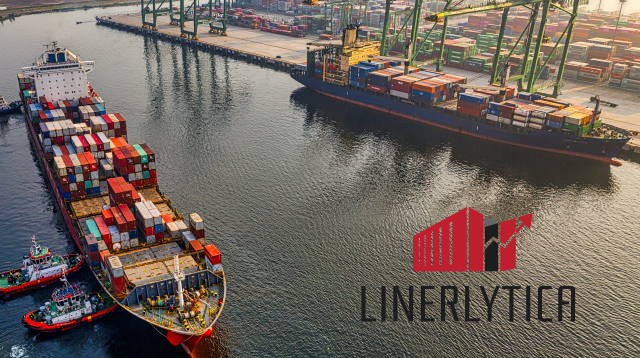 Asia-US East coast rates tumble on excess capacity
The Panama Canal transit restrictions have not stopped carriers from adding 20% of incremental capacity on the FE-USEC route since the end of August, with the average capacity deployed over the last 5 weeks reaching 246,000 teu, compared to 204,000 teu in the preceding 5 weeks. Capacity utilisation has slipped to 85% in the meantime, while the SCFI freight rates tumbled from over $3,100/feu to 2,550/feu with rates as low as $2,100 currently on offer.
Although carriers have cancelled 40% of the sailings in week 41 to coincide with vessel departures after the Golden Week holidays, the supply overhang remains a challenge with carriers unwilling to forego market share.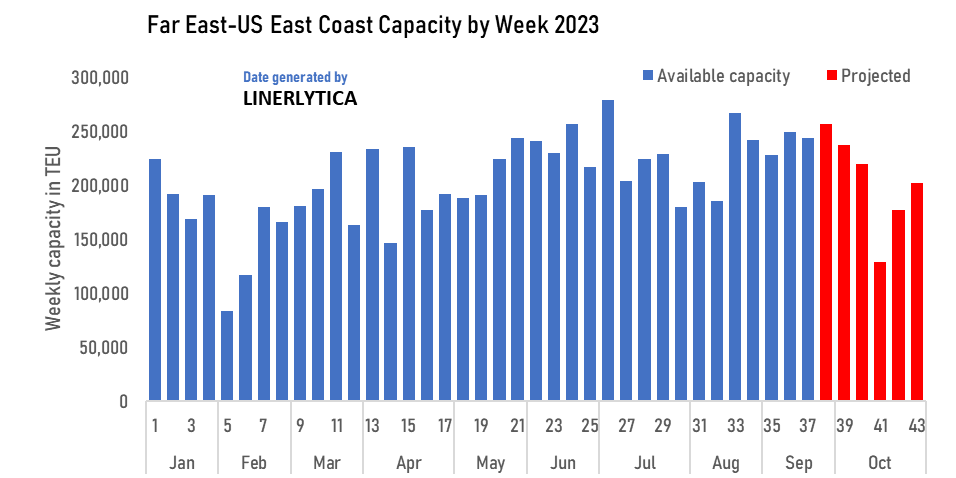 Weekly/Monthly Market Pulse: US$1,500/US$1,800 per year