Although freight rates will receive a minor boost this week from the 1 September rate hikes, market sentiment remains poor with the SCFI giving up all of its gains in August in a repeated pattern of early month rate gains followed by rate cuts as the month progresses. The transpacific rate gains have been more resilient than on Asia-Europe, but even there the momentum is dissipating quickly with the Panama Canal transit limitations proving to be less disruptive than what has been portrayed by the clueless media. Latest ACP figures confirm that regularly scheduled containership transits have not seen any delays, although capacity constraints remain due to lower draft limits. This has not stopped rates to the US East Coast from slipping from their recent highs as capacity is still sufficient to meet market demand in August with even more capacity to be added in September based on forecasts compiled by Linerlytica.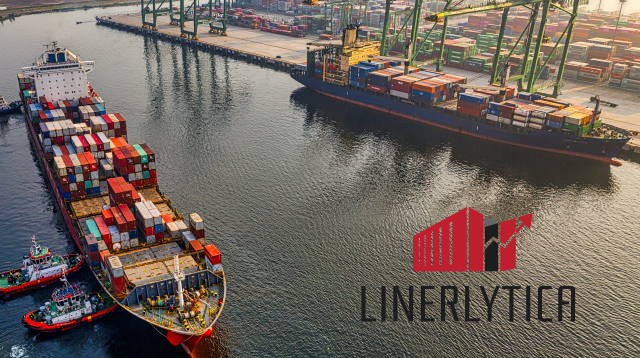 Incoming capacity glut
New ship deliveries so far this month has fallen behind the pace of the previous 2 months, but the total new capacity to be delivered in August is still expected to reach 200,000 teu with 3 more ULCS units due in the coming week. Vessels scrapped in the first 8 months of this year has reached just 112,000 teu, compared to total new deliveries of 1,332,120 teu.
Taken together with the drop in port congestion that has released more than 500,000 teu from anchorages since the start of the year, the global containership fleet has effectively grown by more than 1.7m teu or 6% of the fleet so far this year.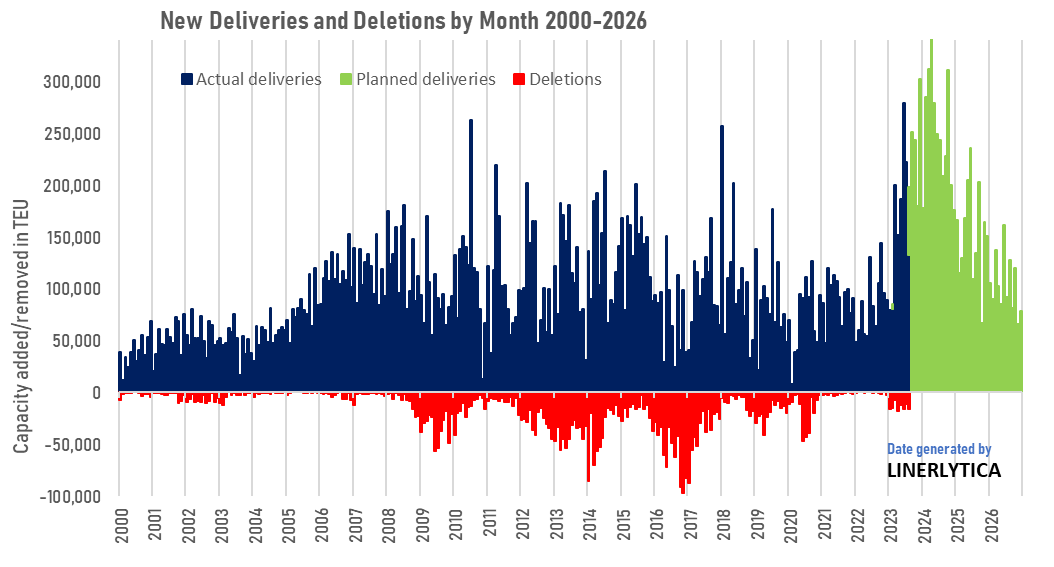 Weekly/Monthly Market Pulse: US$1,500/US$1,800 per year