Freight rates have rebounded sharply on the back of the 1 August rate increases, with the SCFI rising by 6.5% at the end of last week. High capacity utilisation on the transpacific routes, especially to the West Coast will ensure rates remain elevated to North America with the ILWU Canada contract negotiations still not resolved. Asia-Europe rates will be less resilient, with carriers already under-cutting rates as the capacity overhang continues to temper expectations.
CMA CGM and ONE have reported sharply lower 2Q financial performance with weaker earnings especially on the Transpacific and Asia-Europe routes but the challenge that they faced from upstart carriers on these East-West routes is rapidly dissipating with CU Lines being the latest casualty. However, carriers have continued to grow their fleet with new ship deliveries in July again exceeding 200,000 teu for the 2nd month in a row. The lack of capacity discipline is also reflected in the low idle fleet and vessel scrapping figures, which has already hit charter rates, with freight rates expected to follow in due course.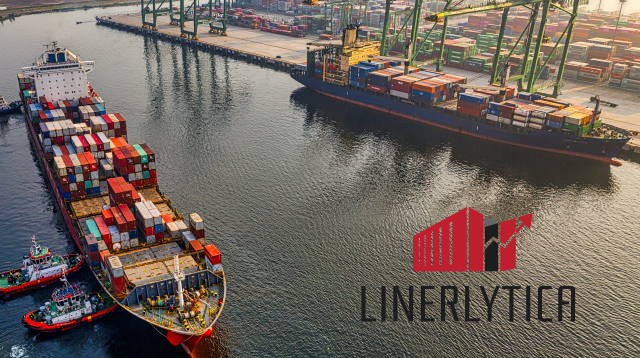 CU Lines expansion plan scuttled
CU Lines' global expansion plans have been derailed with the withdrawal of its last 2 ships on the Asia-Med and Asia-USWC routes. CUL's Initial Public Offering (IPO) bid first launched in January 2022 has already been withdrawn, and its goal of operating a fleet of 45 ships for 160,000 teu by 2025 will not be achieved with its current operated fleet shrinking by 67% from its peak in 2022 to just 30,700 teu currently. CUL has a remaining orderbook of 6 ships with a total capacity of 24,200 teu including 2 units of 7,000 teu that it is seeking to dispose.
Adding to the uncertainty over CUL's future is the unknown fate of Chairman and CEO Raymond Chen Honghui who has been detained in China since June 2023 for undisclosed reasons.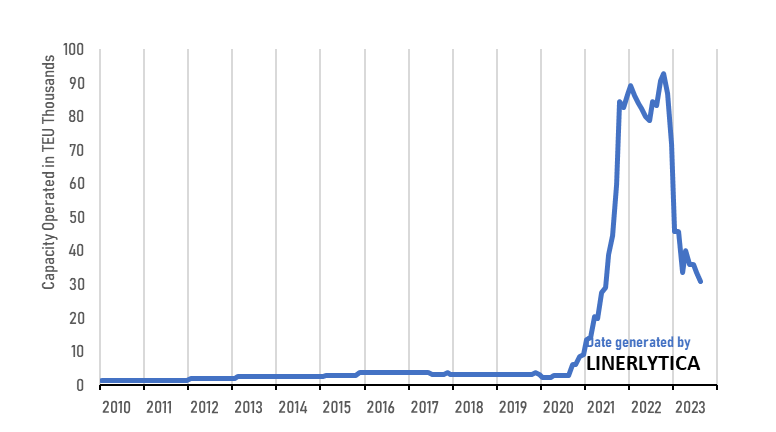 CU Lines had expanded its operated capacity rapidly from less than 4,000 teu at the beginning of 2020 to over 90,000 teu at its peak in November 2022. CUL's global ranking has since slipped from 21st to 45th currently.
According to its latest published financial results, CUL recorded net profits of $335m in 2021 and $109m in the 1st quarter of 2022. However, it incurred a $67m penalty in December 2023 for the early termination of 12 panamax ships from Antong.
Weekly/Monthly Market Pulse: US$1,500/US$1,800 per year