MARKET BRIEF - 2022 WEEK 14
Freight rates from Asia have continued to weaken led by further declines to Europe while US rates are comparatively firm as the market appear to have priced in ILWU disruptions with spot rates in some case falling below new contract rates on expectations of further supply chain disruptions later this summer.
Extended lockdowns in various China cities have led to significant export cargo shortfalls with capacity utilisation out of Asia still falling. Port congestion has eased marginally but the situation at Shanghai could worsen due to inbound cargo backlogs. Charter rates are also easing but there are very few representative fixtures as most open tonnage have already been snapped up, with activity mainly in the smaller sizes.


The elevated levels of port congestion has kept the active containership fleet in check since the 2nd half of 2020. Although the total fleet has grown 24.0m TEU at the start of 2021 to 25.4m TEU currently, the active fleet has shrunk during the same period due mainly to the rise in port congestion.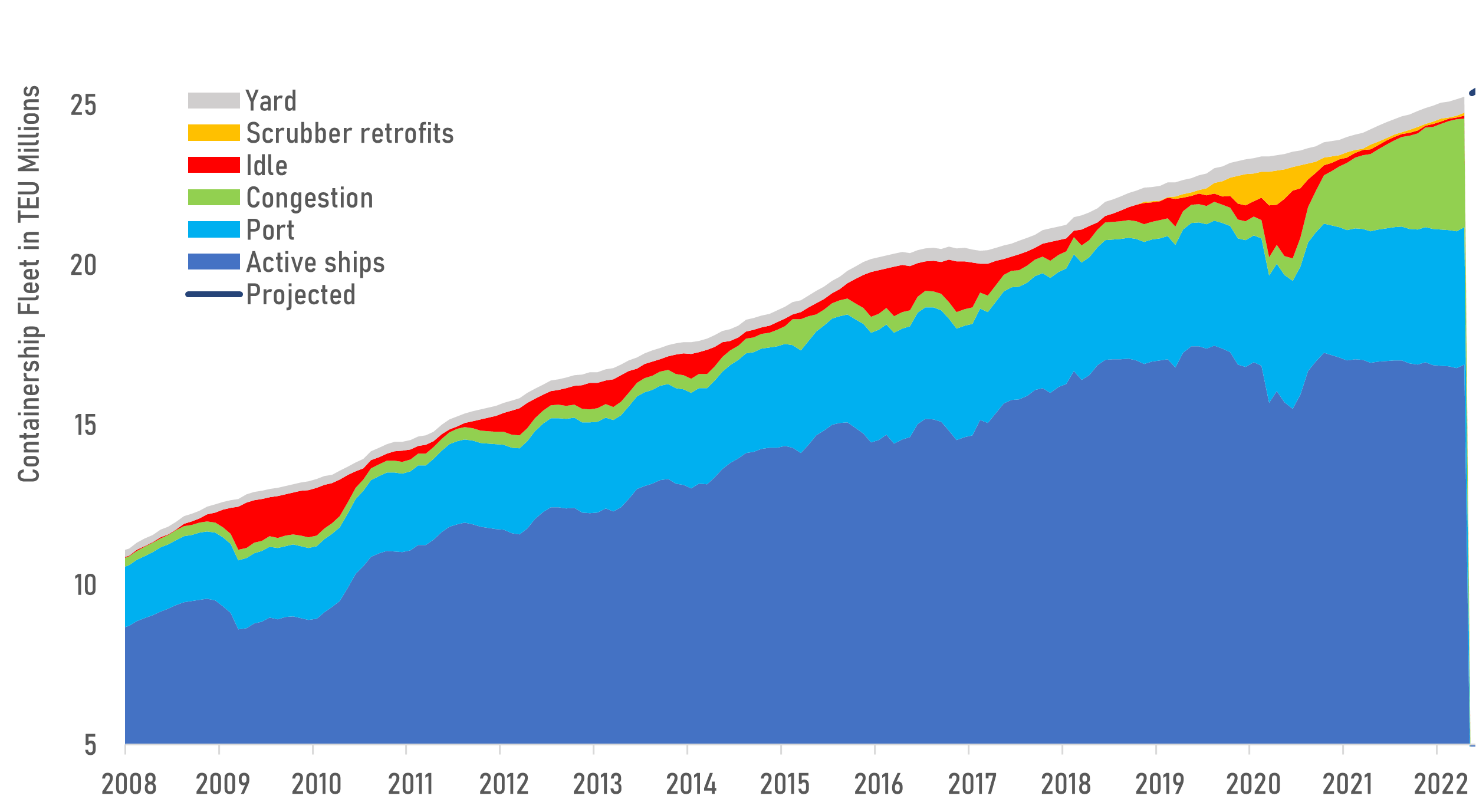 Weekly Market Pulse: US$1,500 per year