MARKET BRIEF - 2022 WEEK 13
Weak market demand continued to push freight rates downwards, with further softness expected in the next 2 weeks. The SCFI recorded its 12th consecutive weekly decline and is 15% lower than the peak in January. Space is open out of all Asian origins, with vessel utilisation not strong enough to support any rate increase in April.
Port congestion eased from the peak recorded last week, with improvements mainly in China and Europe. Charter rates have also eased but remains at close to its peak with carriers still unwilling to give up market share in this highly profitable market. Carriers' operating margins has been mixed, although the majority of carriers posted higher 4Q performance with more divergence expected in their 1Q 22 results.


The operating profit margins of the majority of ocean carriers that have published their full year results continued to rise in the 4th quarter of 2021, with the exception of COSCO, OOCL and EMC that posted sharp declines in the operating margins for their container shipping operations. COSCO and OOCL, in particular, have taken significant provisions in the second half of 2021 and their improved cost base is expected to materially lift 2022 earnings.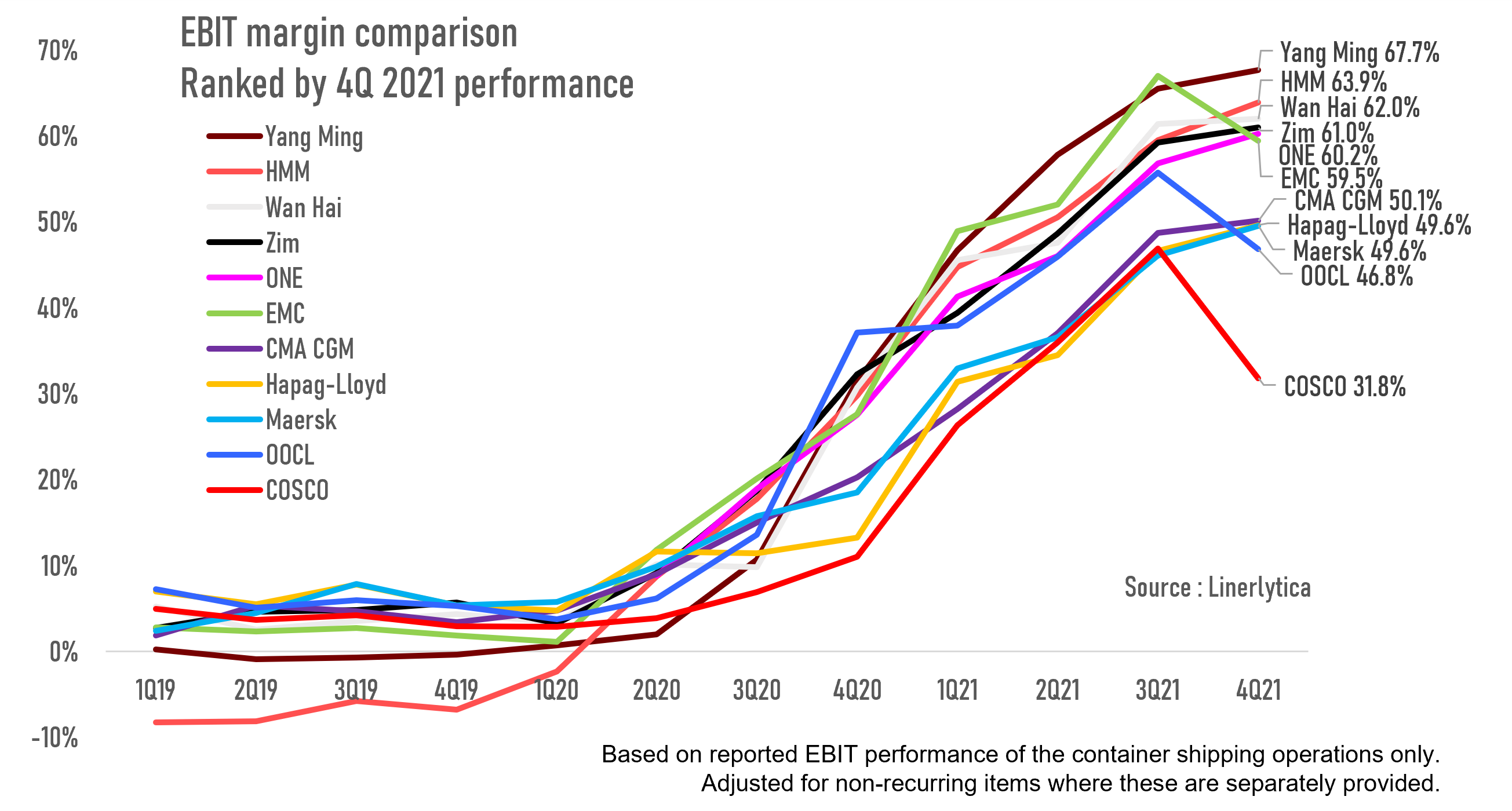 Weekly Market Pulse: US$1,500 per year