MARKET BRIEF – 2022 WEEK 11
Spot freight rates dropped for the 10th consecutive week, with the impact of the lockdowns in several cities in China and the Ukraine conflict weighing down further on freight demand. Charter rates also appear to have peaked by the end of the week with the first drop in the charter rate index since early December. This has not deterred carriers from chasing tonnage with a growing number of forward fixtures for 2023 and 2024 deliveries spanning all size segments.
Congestion at Chinese ports surged over the past week as the lockdown of several Chinese cities affected productivity at the main ports with dense fog also affecting operations at several ports in Northern China. Global port congestion has reached its highest levels ever recorded.


Congestion at Chinese ports picked up last week across all 3 main port regions. Although all the main ports in China remain open, yard congestion and slower trucking activity have contributed to the increase in berthing delays. The increase was especially marked in Qingdao which has previously avoided most of the congestion problems that its counterparts in Shanghai, Ningbo and Shenzhen had faced previously. This has pushed up global port congestion to a record high of 14.1% of the total fleet as at 20 March.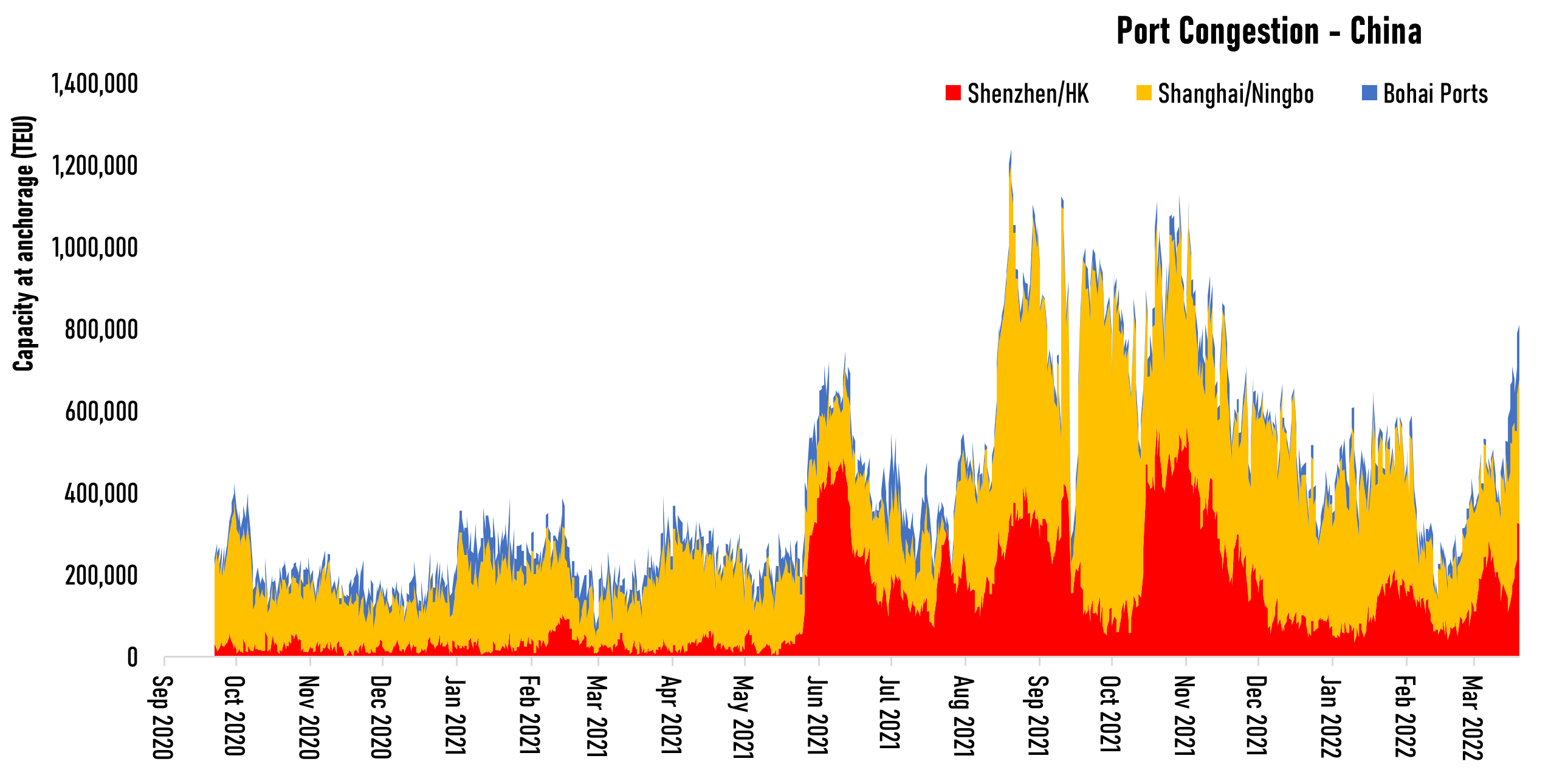 Discount offer at $1,200 p.a. before end of March