MARKET BRIEF - 2022 WEEK 8
The Ukraine crisis has no immediate impact on the container markets even though spot freight rates dropped broadly albeit marginally last week, with Asian export volumes still not strong enough to prevent rates from falling. Although some carriers have announced early March rate increases, most carriers have extended their rates until Mid-March before they push for further GRIs. This has not deterred some carriers from pushing onward with vessel charters as charter rates continue to hit fresh highs with tonnage availability still extremely low. Port congestion remain high with improvements in LA negated by worsening congestion in other US gateways, while various Asia, Europe and Australia ports are also witnessing longer vessel waiting times.


The Russia-Ukraine conflict will not have a material impact on global container trade volumes, as the total Ukrainian container throughput of 1.0m teu in 2021 account for just 0.11% of global container volumes. Even if economic sanctions affect container volumes in Russia, the total impact on global container trade volumes will be just 0.6%. However, not all of the Russian container volumes would be affected as the growing Russian Far East container trade through the ports of Vladivostok and Vostochny is expected to continue to thrive. In 2021, the 2 main Far Eastern ports of Russia handled 1.6m teu, accounting for one-third of total Russian container port volumes.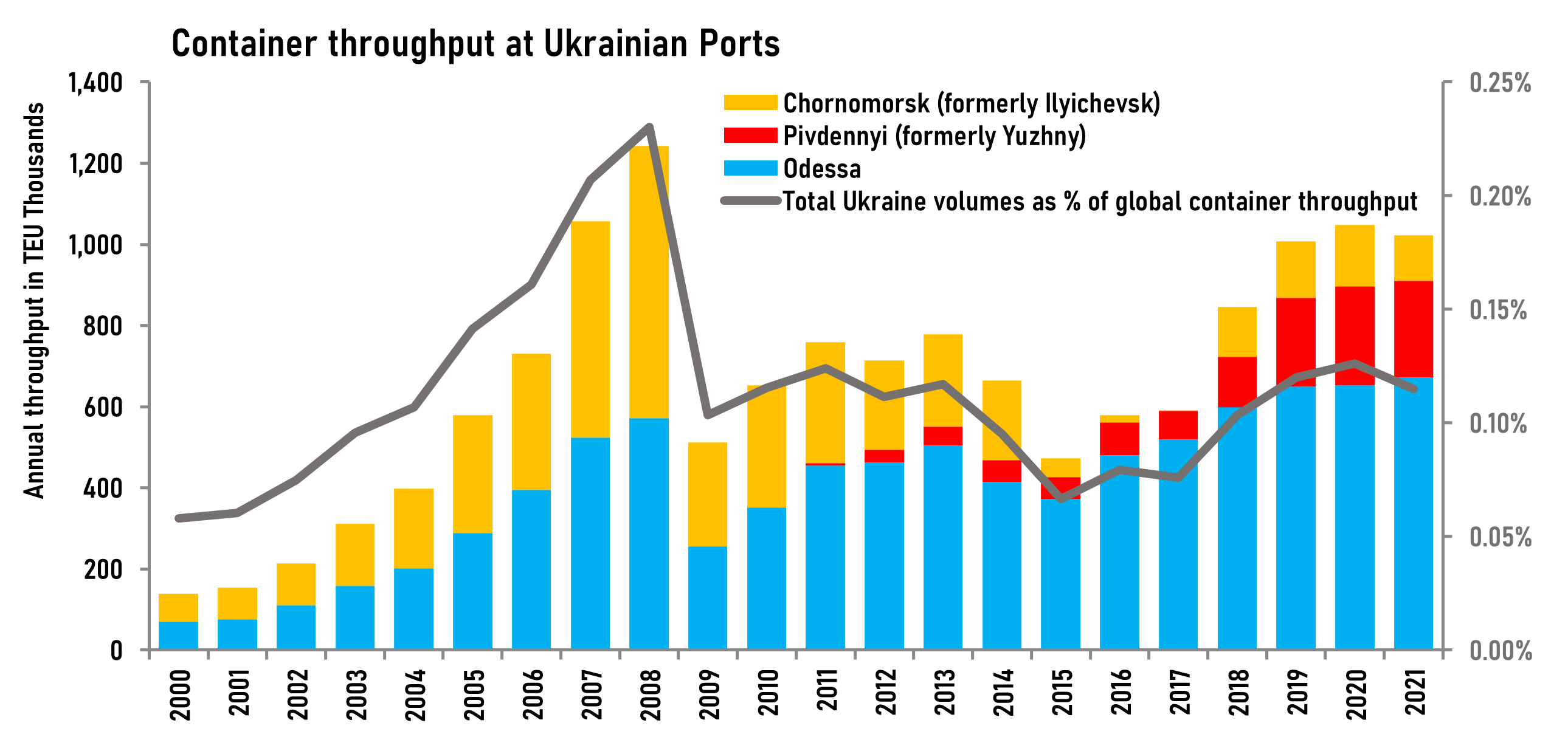 Discount offer at $1,200 p.a. before end of March