MARKET BRIEF – 2022 WEEK 6
Spot freight rates fell for the 5th consecutive week but the drop was relatively muted given the Chinese holiday lull. Rates to South America tumbled 6% due to the impact of new capacity introduced on the trade but the fall remains mild relative to previous years. Charter rates remain firm, with asking rates and periods continuing to rise due to the scarcity of available tonnage with several carriers still actively seeking second hand purchases.
Congestion eased in most parts of Asia but continues to escalate in North America, with both USWC and USEC ports reaching new record highs during the last week.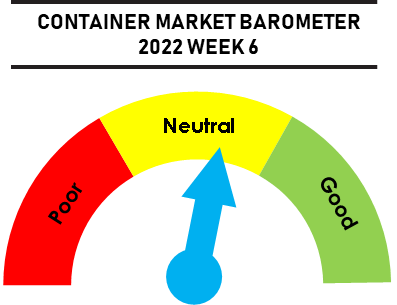 While the media focus is on the reduction in the vessel queue in Los Angeles/Long Beach, the reality is the overall containership queue at US ports remain at a record high. The reduction in LA/LB was the result of vessel diversions to the US East Coast as well as other West Coast ports since October 2021, that has spread the congestion contagion to the other North American ports.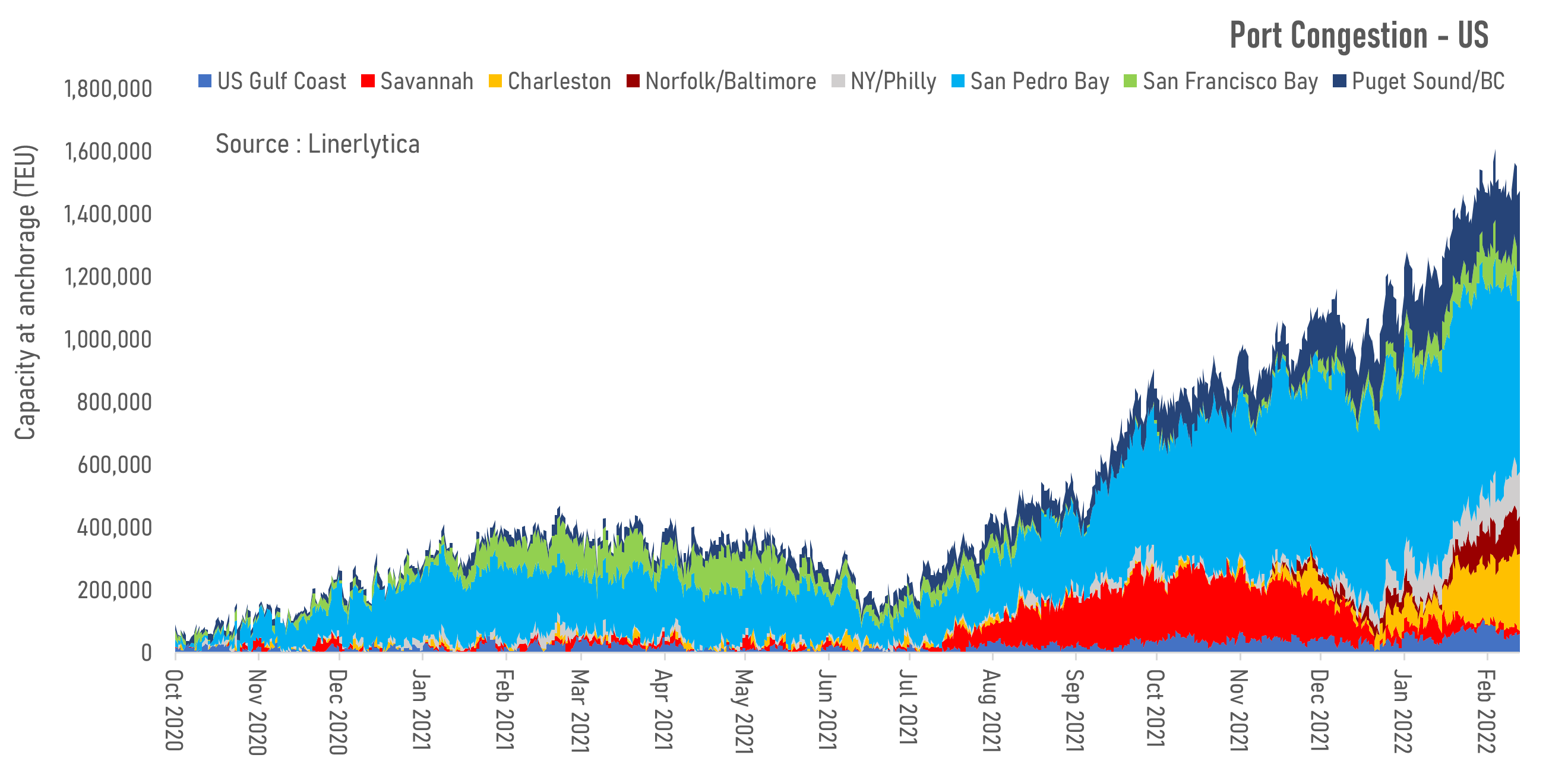 Discount offer at $1,200 p.a. before end of March