Freight rates continue to spiral downwards with FE-Europe, FE-Middle East and FE-Australia rates suffering the sharpest falls last week, amidst volume weakness across all tradelanes. Carriers are pushing for a new round of General Rate Increases (GRI) in December but they are unlikely to succeed if surplus capacity are not removed. Contract rates for the new 2023 season appear certain to fall by as much as 80% as they mirror the drop in spot rates with the SCFI already down by 73% YoY.
Although charter rates appear to have settled over the past week, there is still excess supply with an abundance of sublet units currently available from carriers that are stuck with surplus tonnage. The first ships to enter lay up has appeared, with Matson and Pasha already mothballing their ships.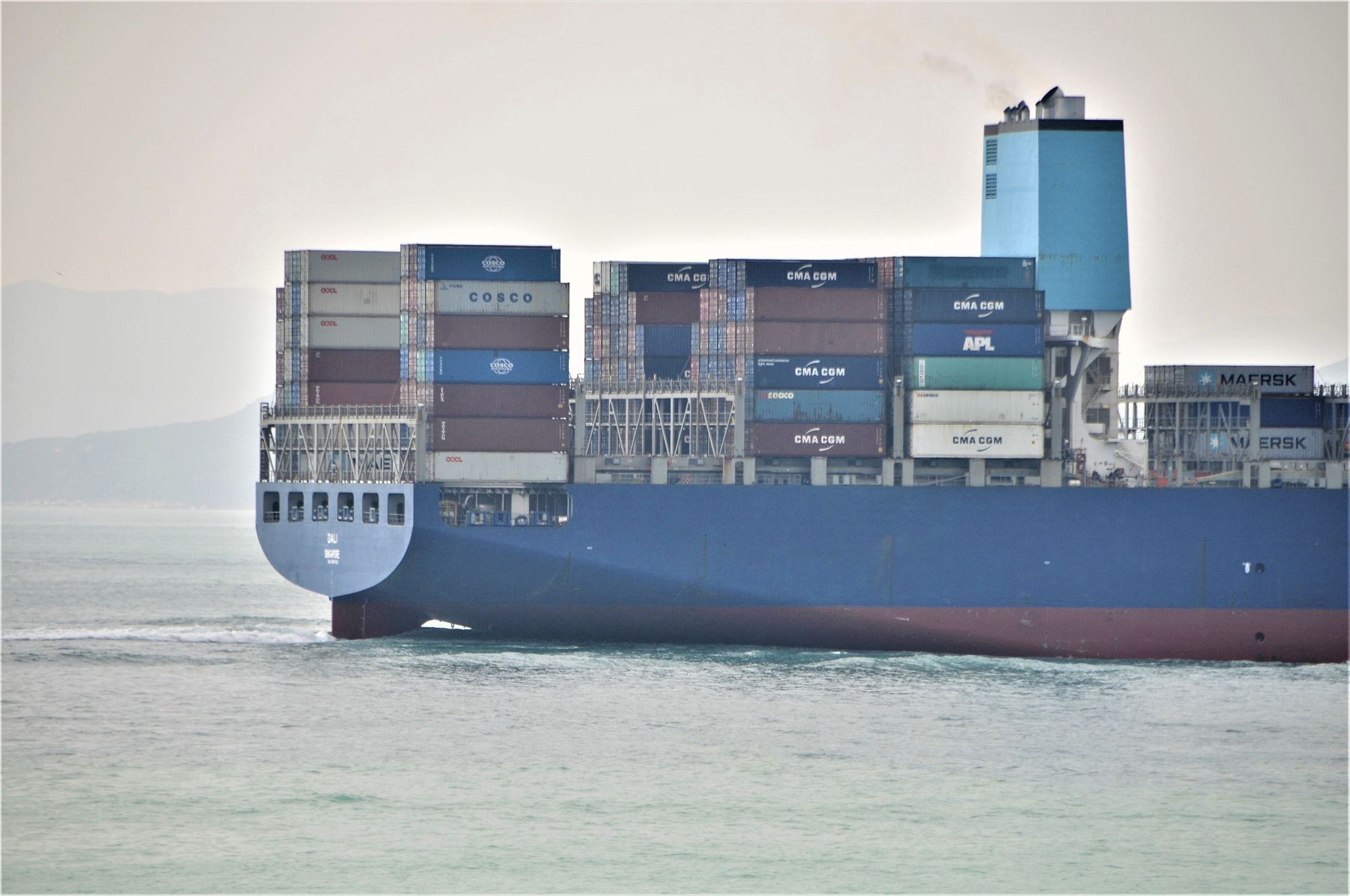 The main carriers' average EBIT margins fell by 3.4% from the 2Q peak of 54.3% to 50.9%. However, the gap between individual carriers are widening, with some notable drops at Wan Hai (down 13.0%), OOCL (down 8.3%), HMM (down 6.8%) and Yang Ming (down 6.1%). Carriers with a larger share on the Asia-US West Coast have suffered the largest margin erosion, with a sharper drop expected in 4Q 2022 as the rate malaise has spread to other tradelanes.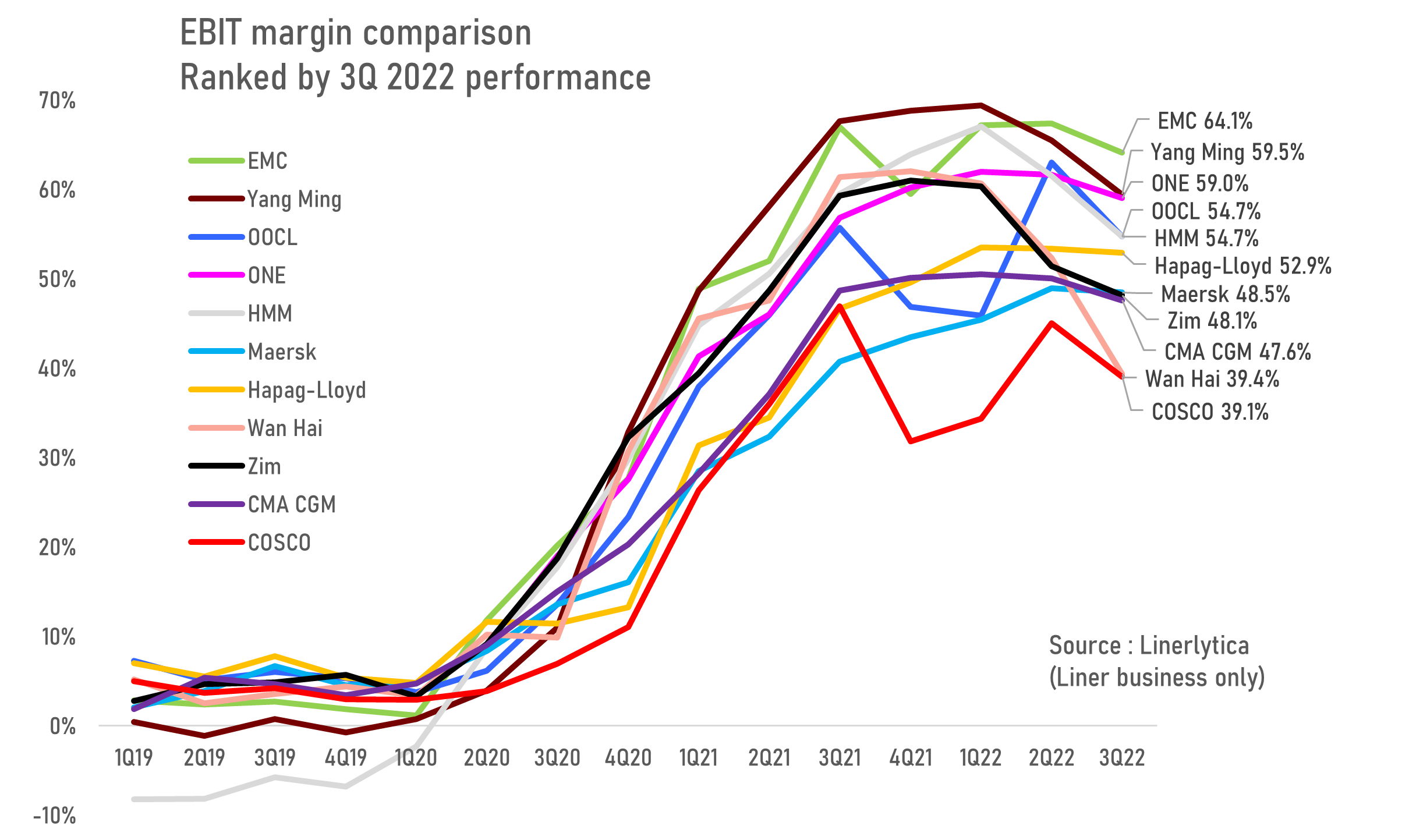 Weekly/Monthly Market Pulse: US$1,500/US$1,800 per year