The container market has continued to weaken with demand softening at a faster pace than carriers are able to adjust capacity to match. Port congestion is easing across all main regions, with the recent build up of ships at Chinese ports already starting to clear, partly from reduced congestion but also due to ships returning to service after anchoring temporarily for blanked sailings during the Golden Week holidays. The blanked sailings have been ineffective in preventing freight rates from sliding on all main trades, with the Middle East the only notable exception as the SCFI spot rates on this route gained 59% over the past 3 weeks due to ad hoc capacity cuts. However, the expected return of capacity to the Middle East routes will reverse the rising rate trend over the coming weeks, in line with the declines recorded in other linehaul routes.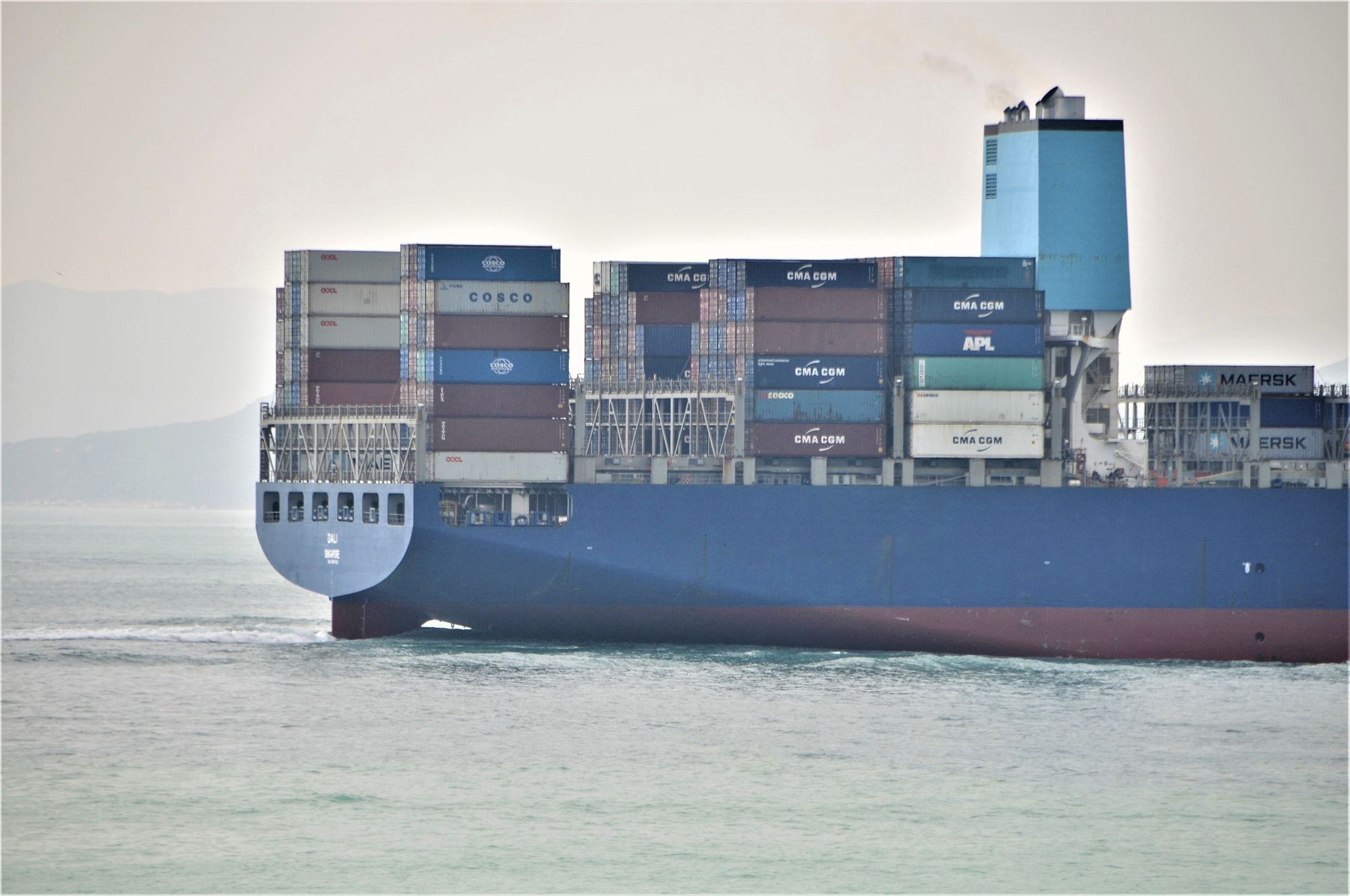 Weekly capacity on the Far East-West Coast North America route has dropped by over 30% over the last 2 weeks compared to the same time last year due to the blank sailing programs over the Golden Week holidays in China, as well as the withdrawal of some 10 services on this route (2M : TP3/Sequoia and TP9/Eagle; Maersk : TPX; CMA CGM : GGB; Wan Hai : AA1 and AA2; Matson : CCX; CUL/JJS : TPX; SeaLead : AWC; and TS Lines: NW1).
However, the impact of the capacity withdrawals are mitigated by the reduction in port congestion especially in Los Angeles/ Long Beach where berthing delays have almost fully disappeared. Forward capacity in the next 2 months is set to rebound as the remaining FE-WCNA services return to regular weekly schedules, with the impact of the capacity cuts narrowing to just 10% below 2021 levels. Notably, OCEAN Alliance and THE Alliance have yet to announce any new capacity cuts on this route while several smaller carriers including Transfar and Swire have committed to retain their USWC services through next year.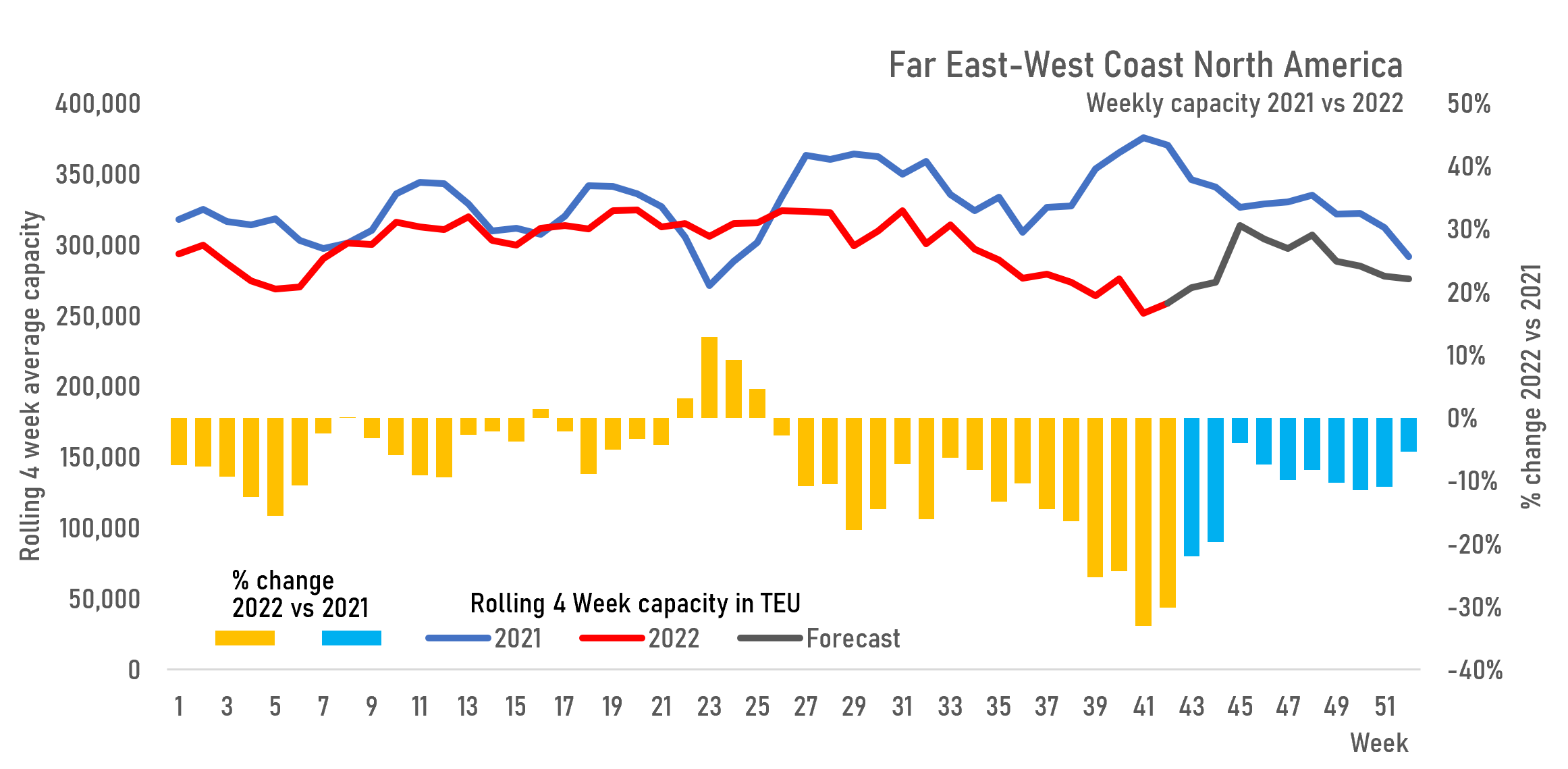 Weekly/Monthly Market Pulse: US$1,500/US$1,800 per year