The pace of SCFI price drops have slowed after the Golden Week holidays, dropping by just 5.7% compared to the pre-holiday level, but the CCFI took a sharper 13.0% drop as carriers adjusted their contract rates downwards in response to the plunge in spot rates. Rates will continue to decline as current capacity cuts remain insufficient to support the weaker cargo volumes.
Charter activity has picked up after the turmoil in the past month pushed charter rates down by over 65% from the peak. The supply of open vessels will continue to pick up with the first carrier insolvency already declared last week, affecting 5 ships of 1,400-1,800 teu that the start up operator currently has on charter on the Asia-Europe route.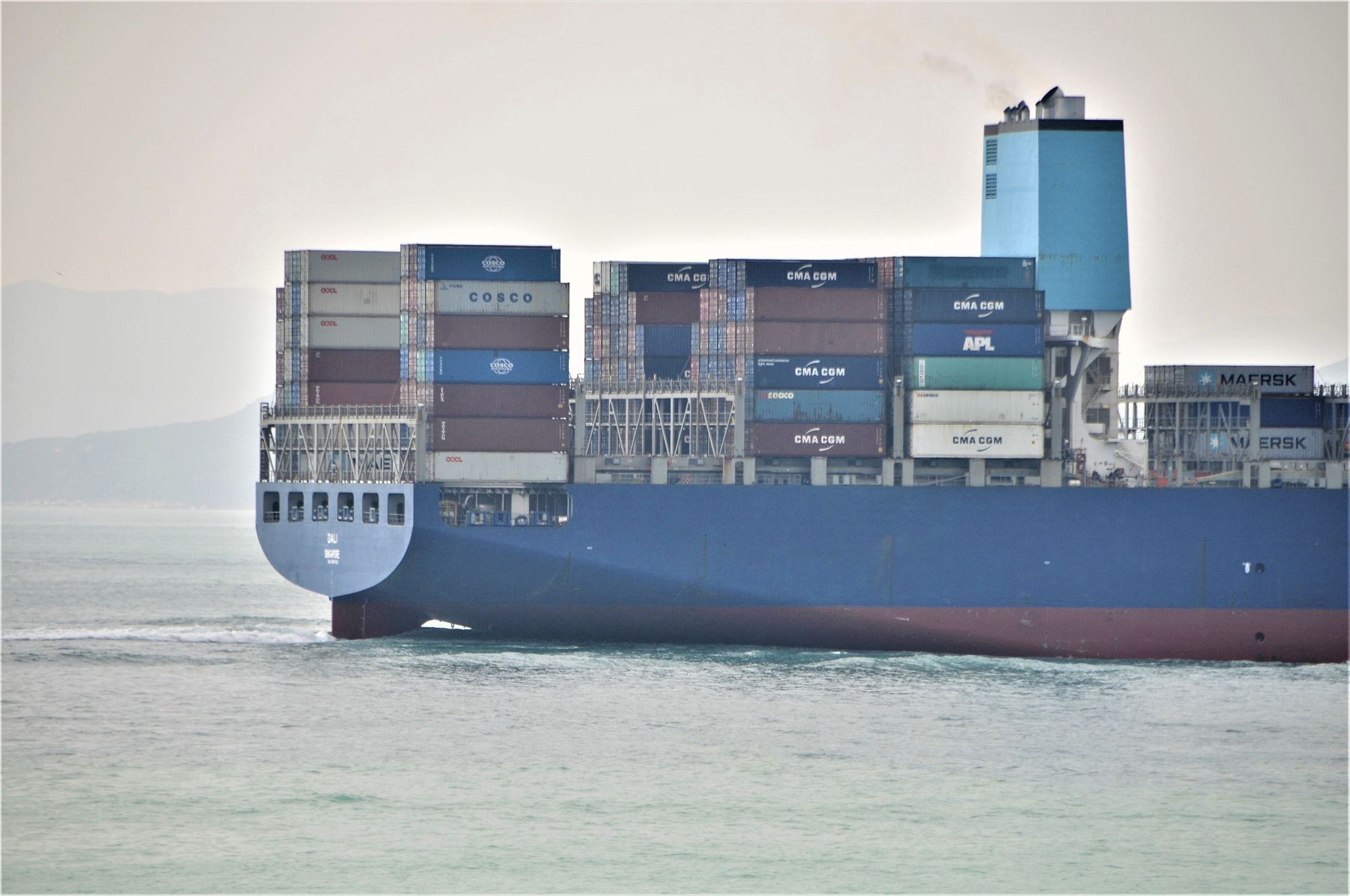 Actual settled freight rates from Shanghai to the US West Coast has dropped by 79% from its peak earlier this year while rates to North Europe is 70.0% lower, based on the SCFIS index compiled by the Shanghai Shipping Exchange. Despite the sharp drops, current rates remain 39% higher to the West Coast and 311%  higher to Europe compared to May 2020 when the SCFIS was first published. The SCFIS provides a more accurate indication of actual moving rates compared to the SCFI which is based on quoted rates that may not reflect the actual rates that carriers are actually collecting from shippers. Although several carriers are pushing for a General Rate Increase (GRI) on 1 November 2022, utilization levels on both the FE-USWC and North Europe routes remain too weak to support the proposed rate increases.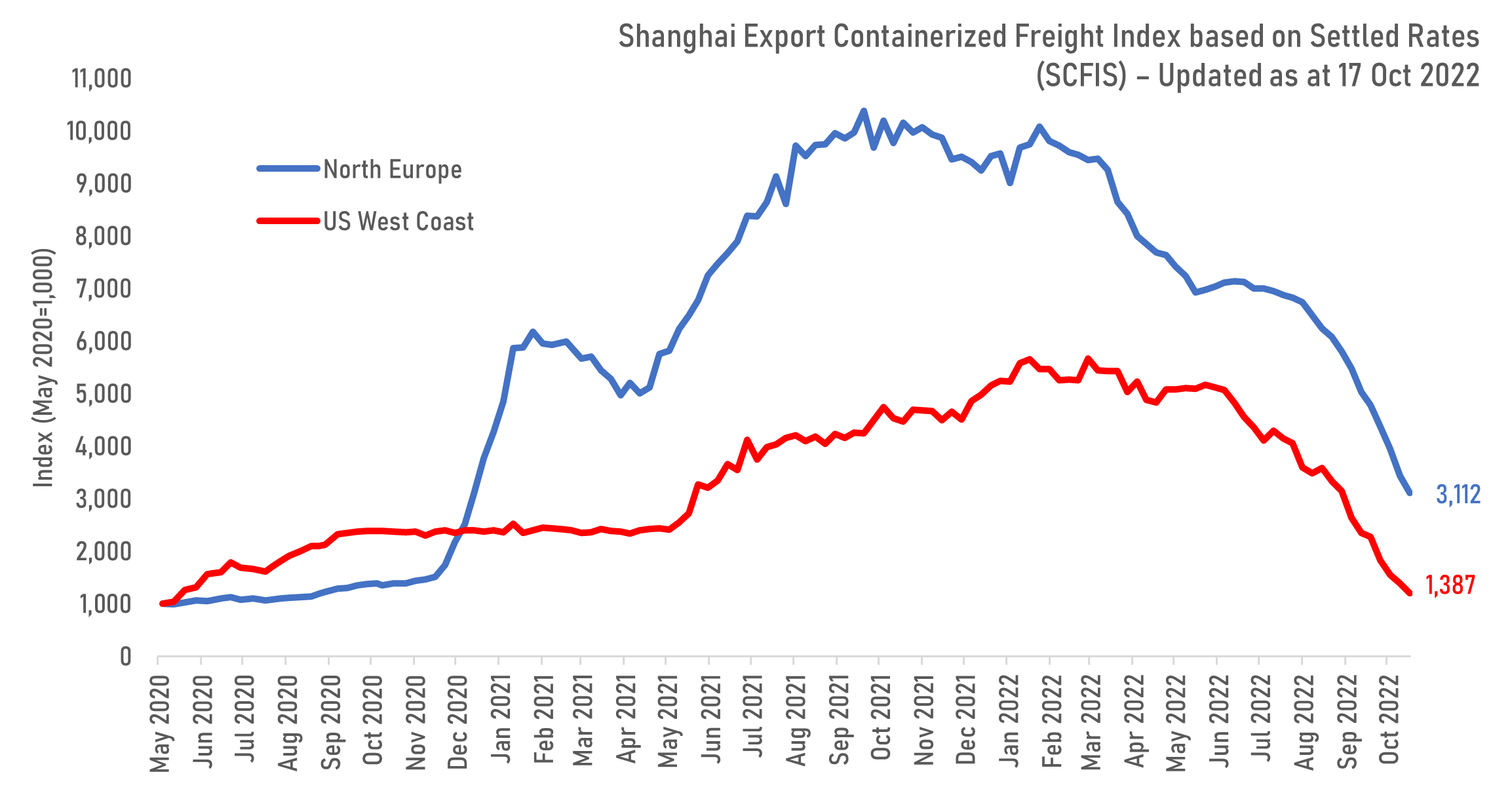 Weekly/Monthly Market Pulse: US$1,500/US$1,800 per year