Spot rates have continued to soften going into the Golden Week holidays in China, with further rate reductions expected in October as demand remains weak and ad-hoc blank sailings having no material impact. Capacity cuts announced so far are still not enough to stem the rate falls, with the planned withdrawals accounting for just 7% of USWC capacity and 1% of USEC capacity, and will be offset by the reduction in port congestion that will effectively negate much of the capacity cuts.
The first 2 containerships (aged 32 years & 38 years respectively) to be sold for scrap this year does not signal an imminent surge in demolition sales, with few owners prepared to send ships below 30 years old for scrapping despite tumbling charter rates.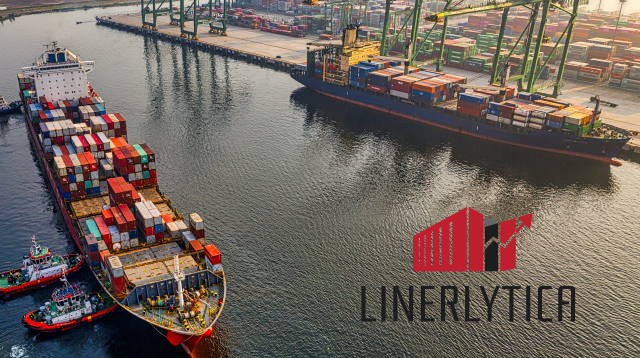 Carriers have started to remove surplus capacity from the Far East-US West Coast route, with 3 services already withdrawn (2M's TP3/Sequoia, Matson's CCX and CUL/SJJ's TPX) and 2 more suspensions planned (CMA CGM's GGB and Ocean Alliance's CEN). The services to be removed represent just 7% of the total FE-USWC capacity (based on their share of overall trade capacity over the last 13 weeks) and remain insufficient to counter the recent sharp reduction in demand.
FE-USWC demand is estimated to have dropped by 20% in September compared to last year, with capacity utilization 5% points lower despite running on 16% less capacity.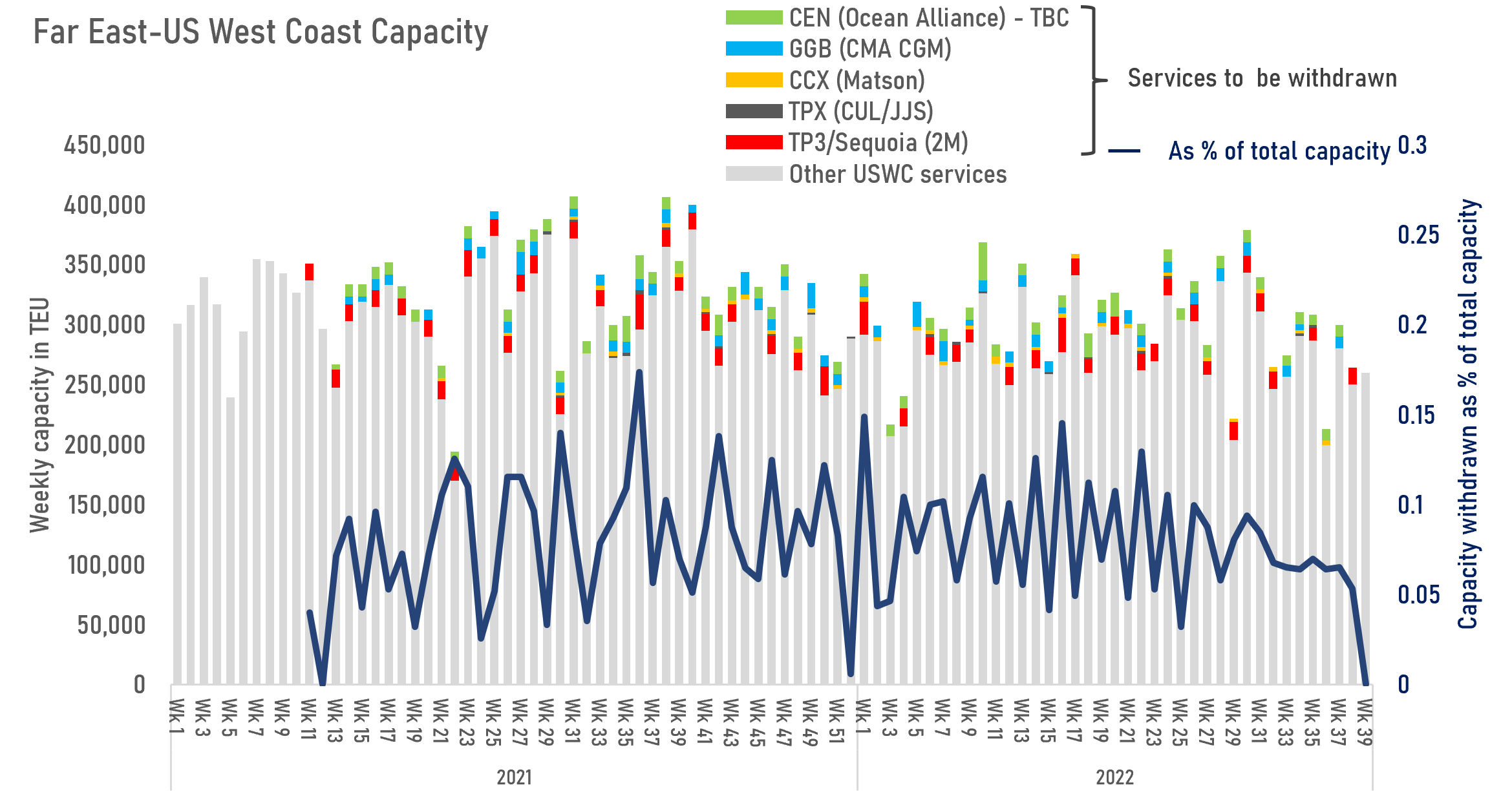 Weekly Market Pulse: US$1,500 per year