The liner market continues to weaken with the outlook remaining weak until the end of this year. The SCFI took another 10% beating last week but further rate drops are expected as market rates are dropping faster than the indices can track them, with a similar situation developing on the charter market as containership charter rates are also dropping rapidly as demand wanes ahead of the traditional slack season starting in October.
Port congestion is no longer providing any supply side support as congestion is easing across Asia and North America. Several carriers have announced a rate freeze to coincide with the Golden Week holidays in China from 1 to 7 October but this will not stop the rate slide as the blank sailings planned for the holiday period is insufficient to counter the softening demand.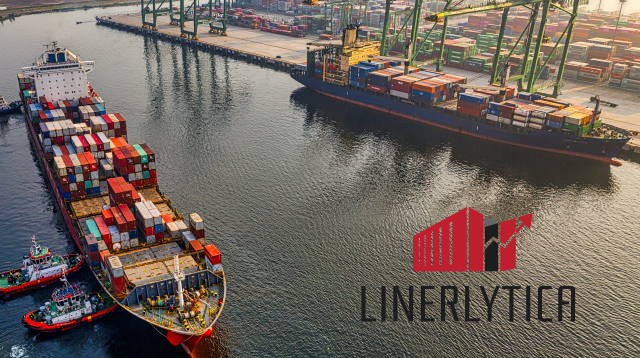 The SCFI composite index has fallen by 59% from its peak in January 2022, but rates remain elevated against their historical averages despite the recent drops. In 2019, the composite index stood at just 811 points compared to 2,072 points currently. Rates from China to South Africa, Europe, South America and Australia in particular are all expected to come under pressure over the coming weeks as they remain well above their 2019 average.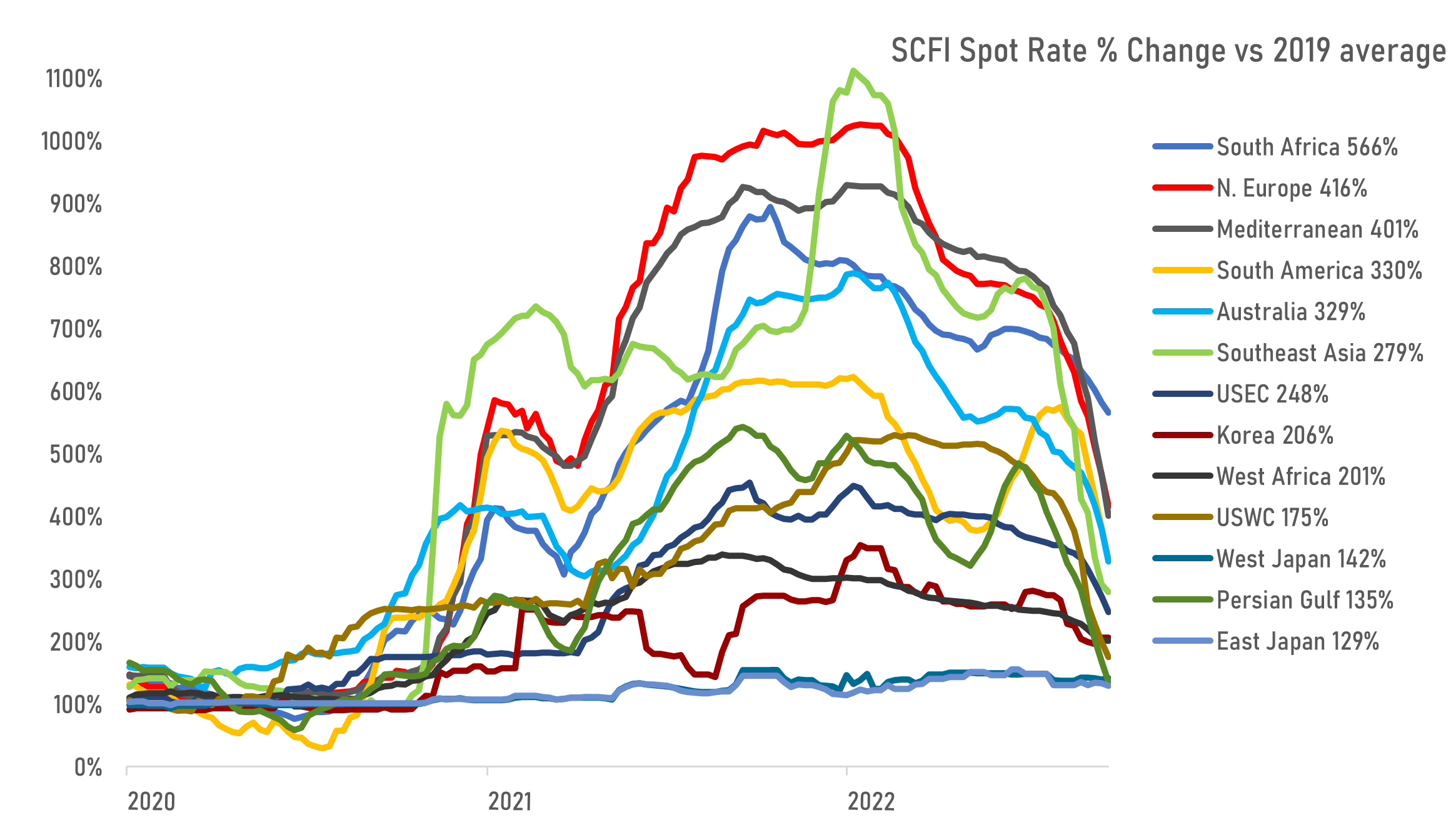 Weekly Market Pulse: US$1,500 per year