SCFI spot freight rates suffered their largest single week drop last week as carriers capitulated under rising market pressure to cut rates in order to protect their market share. Supply chain bottlenecks are no long providing price support as demand is clearly easing well ahead of the traditional start of the slack season in October.
Port congestion eased at the end of last week, after rising to new highs in the USEC and storms in South China also causing a minor surge mid week. But European ports recorded no material increase in port congestion over the course of the week, with the Felixstowe port worker strike having little impact on the overall congestion situation.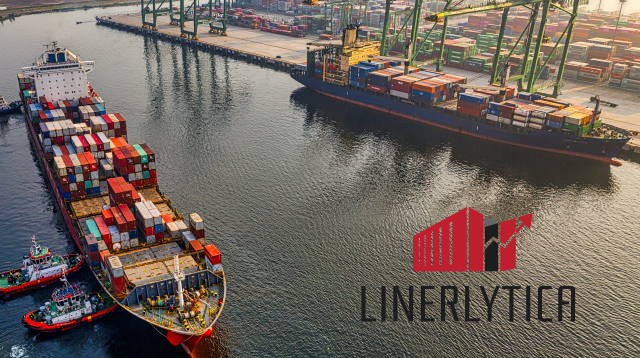 Since 2020, container carriers have outperformed the MSCI World by a large margin (700% vs 440%) with record high earnings on the back of supply chain bottlenecks and demand surge after the initial Covid shock. Between March 2020 and July 2022, container carriers' stock prices have risen by 248% with the Taiwanese, Japanese and Korean liners leading the charge. Over $42bn of dividends have been paid out to  shareholders since 2021, for an impressive dividend yield of 60% against their market capitalization at end of 2019. During the same period, MSCI World, a composite index representing over 1500 stocks around the world, has gone up only 42%.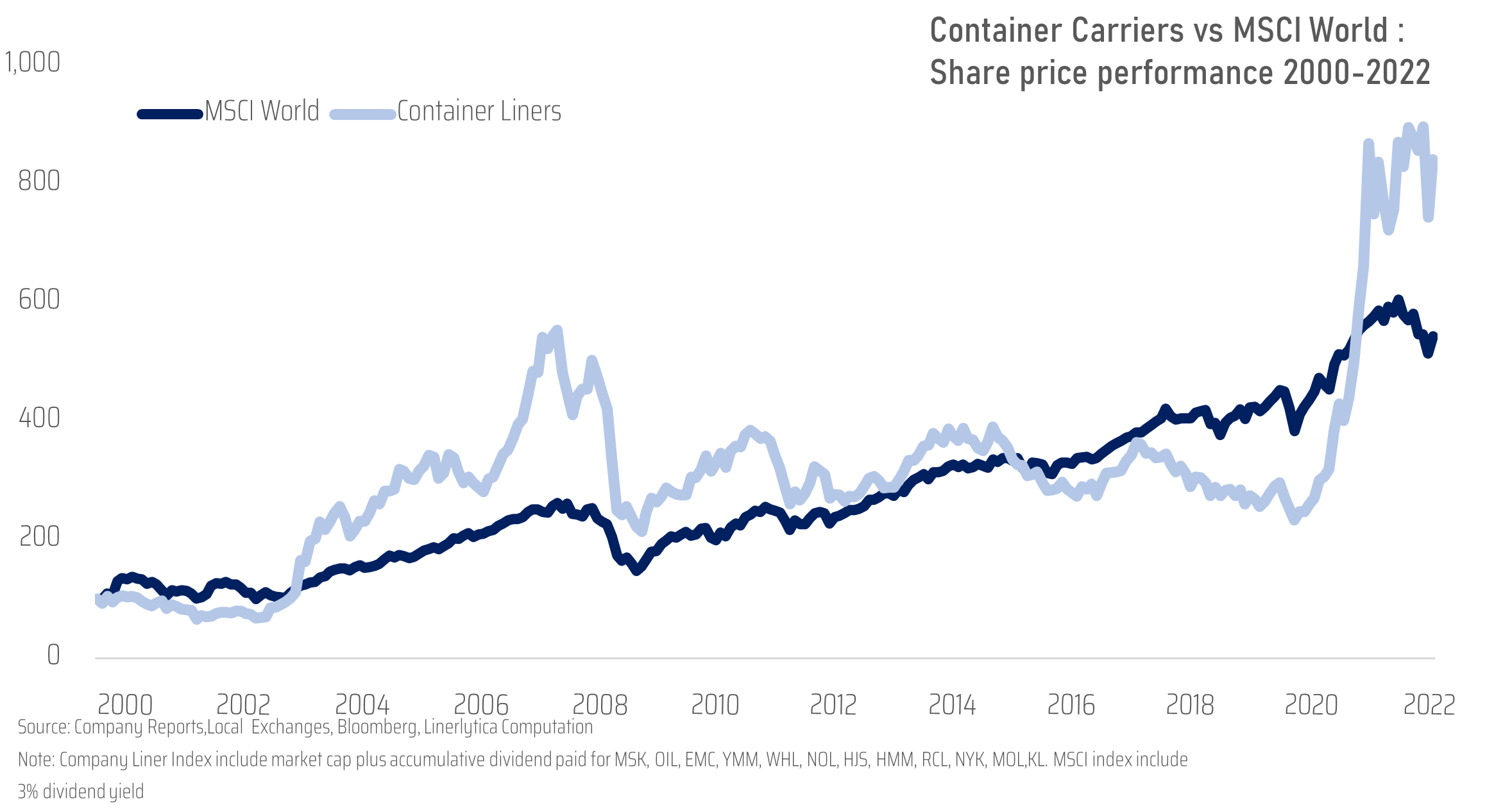 Weekly Market Pulse: US$1,500 per year