Hopes for a peak season reprieve have been dashed with carriers continuing to slash rates in their futile attempt to retain volumes amidst weak cargo demand. Rates on some intra-Asia corridors have dropped to pre-Covid levels, in an early warning sign that the high freight rates that carriers have enjoyed in the last 2 years could unravel very quickly. The SCFI slipped by 4.7% last week but further drops are inevitable as current index rate assessments remain much higher than actual rates on offer in the market.
Congestion picked up last week with typhoons in South China adding over 150,000 teu to the congestion count but this will ease very quickly. Capacity departing from Asia slipped last week due to congestion related delays but this has failed to stem the slide in freight rates.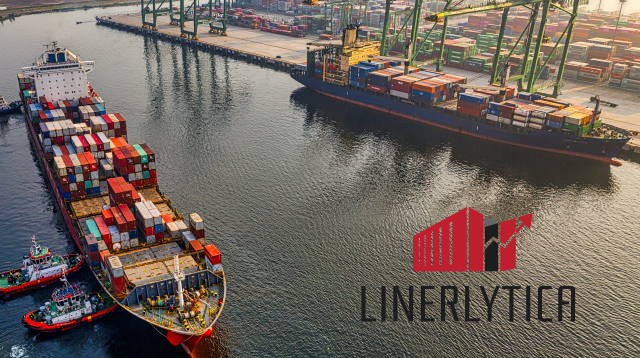 The container shipping sectors' extended bull run appear to have reached its peak, with carriers' 2Q earnings reported so far showing a mixed performance. Carriers that are more exposed to the declining spot market have posted sequentially weaker EBIT margins, while carriers with a larger contract share have fared relatively better.
With spot freight rates falling rapidly since July, 3Q earnings are expected to drop across the board with the pace of the rate decline to accelerate through 4Q, with increasingly strong signs that the super-normal earnings of the last 2 years for the sector could soon be coming to an end.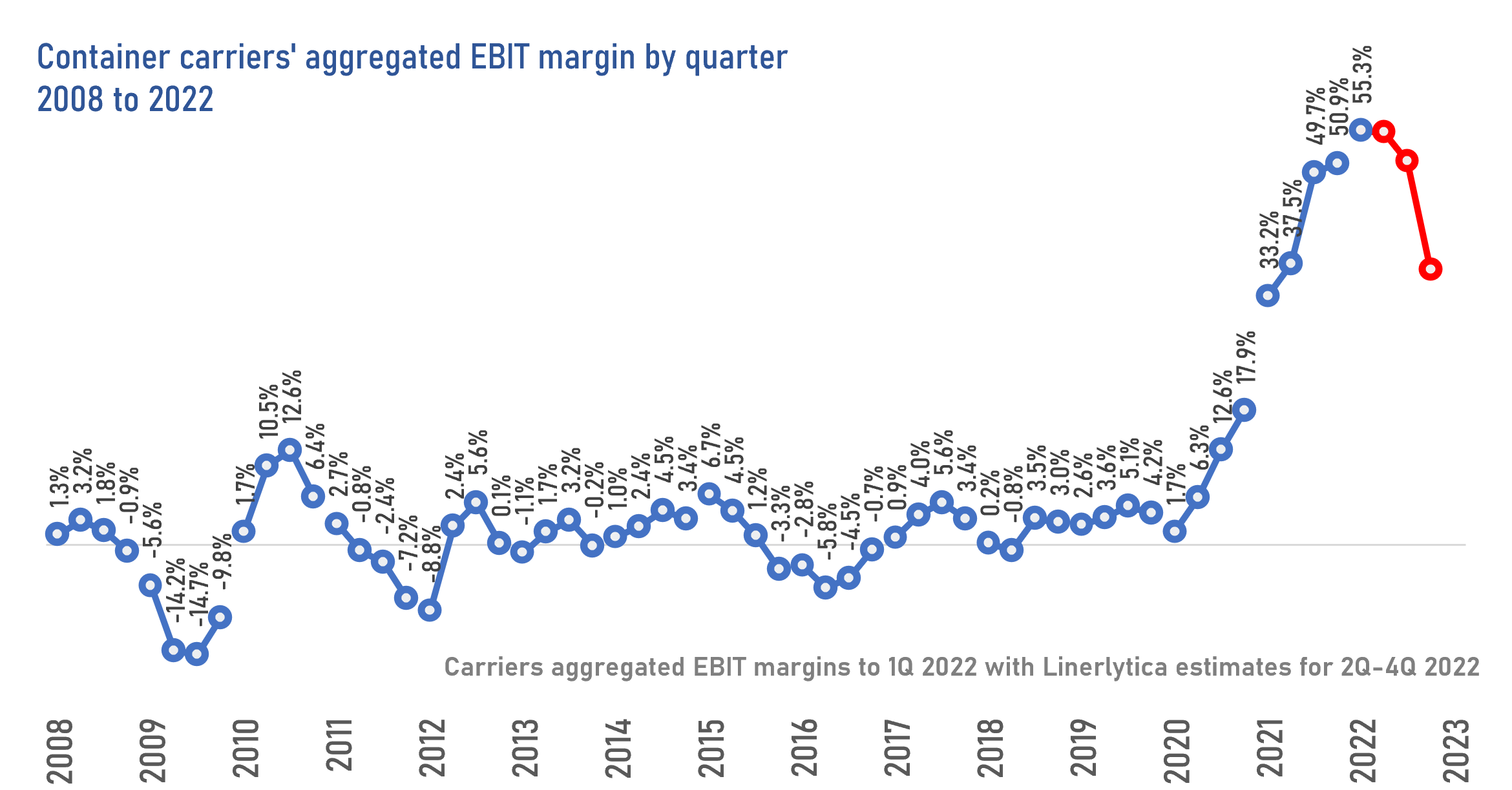 Weekly Market Pulse: US$1,500 per year