Chinese military drills in the Taiwan Strait last week did not disrupt container traffic in the region with no vessel diversions reported and port congestion continuing to ease across all main Chinese ports. Freight rates continued to drop due to weaker demand in the US and Europe, despite strong Chinese export figures reported for July.
Rolling 4 week average capacity are at their highest levels in 2022, as carriers continue to push capacity to the market resulting in further rate pressure on the headhaul Asia-Europe and Transpacific routes and rate reductions are expected through the end of August. Charter rates are subdued with very few fixtures reported amidst concern over weaker market demand.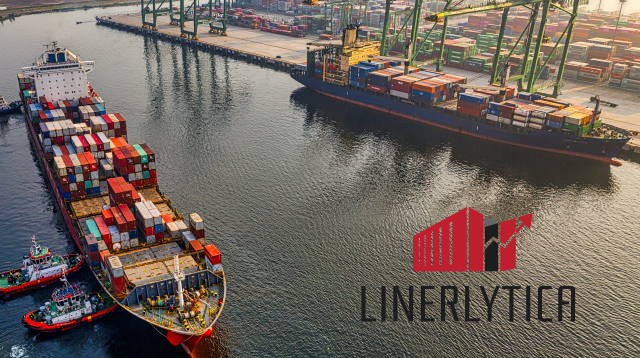 The rising tensions across the Taiwan Strait last week has not resulted in any increase in port congestion in the region. Ports in Taiwan and Fujian saw no increase in container vessels waiting to berth, with vessel operations remaining smooth throughout the past week. Vessel traffic across the Taiwan Strait were largely unaffected despite China's military exercise last week, with no material containership diversions or port omissions detected.
Overall congestion at Chinese ports have continued to ease, with minimal waiting times currently reports at all main ports in China.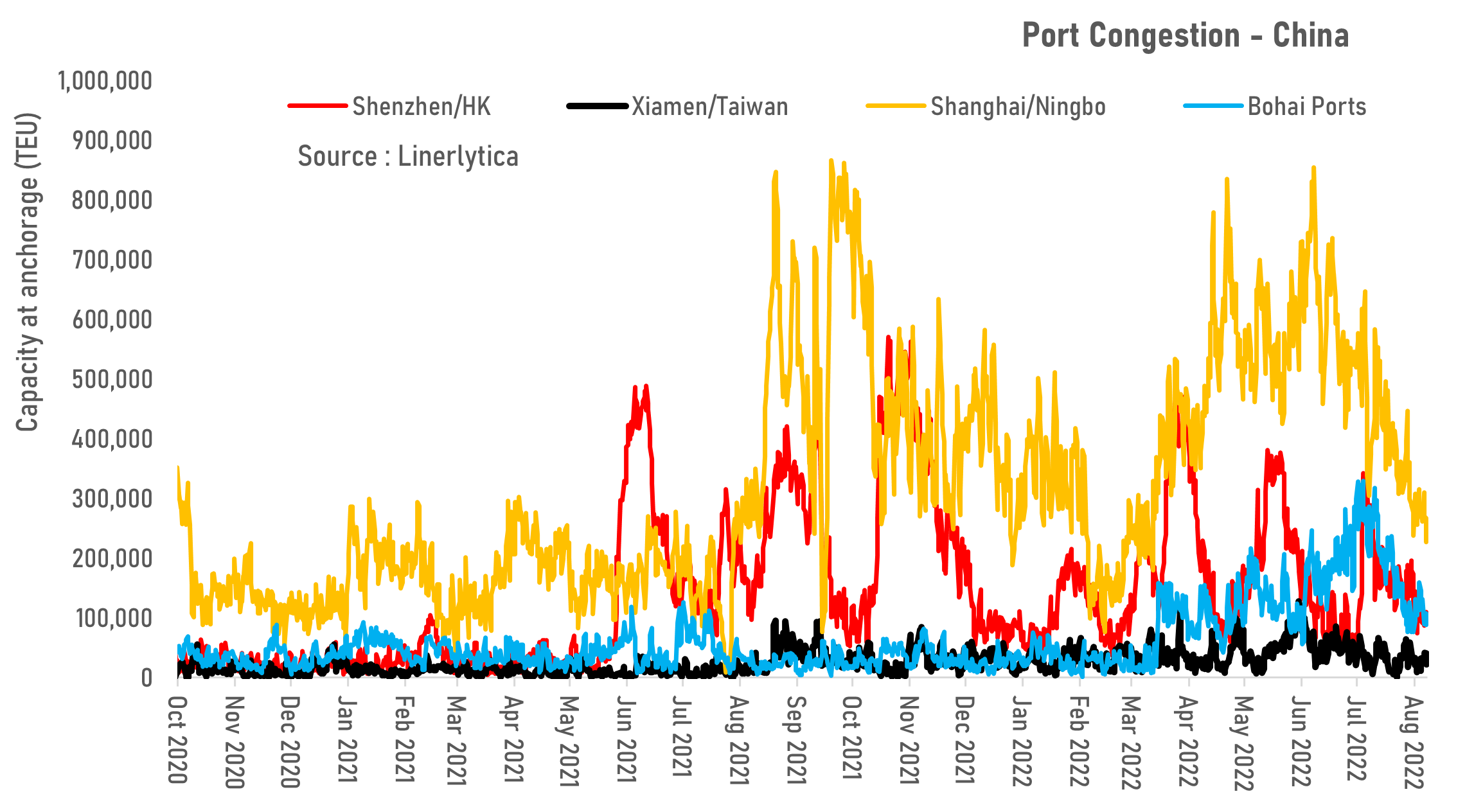 Weekly Market Pulse: US$1,500 per year