Freight rates are continuing to weaken into August, with no peak season volume surge. Total vessel capacity departing from Asia has continued to increase with easing congestion at Chinese ports releasing more capacity on the linehaul routes last week. Capacity to the US East Coast in particular has risen to a record high, even as demand is softening with high retail inventories weighing down demand while port congestion at USEC ports continue to worsen.
Carriers are still chasing volumes while rates remain lucrative, and that is also keeping charter rates at their current elevated levels. Although the SCFI has dropped by 24% since the beginning of this year, the charter index is down by just 11% from its peak.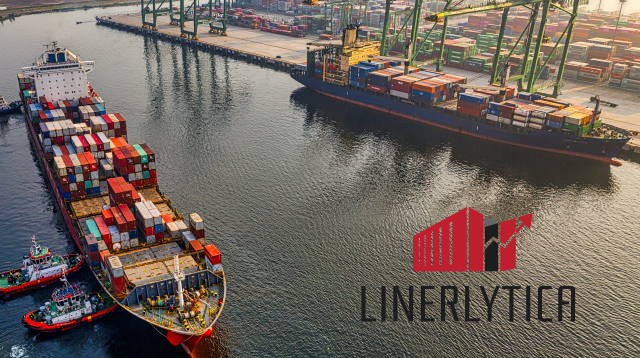 The transpacific carriers landscape has changed significantly since 2019, with competition remaining very keen amongst the incumbent carriers even as newcomers carved out a 4% share of the market. MSC has been the most aggressive carrier, chalking up a 160% increase in liftings in the first 6 months of 2022 compared to the same period in 2019. However, MSC has struggled to maintain the growth momentum since the start of the year as it is heavily reliant on the weakening spot market. At the other end, ONE has lost the most share, as its liftings declined by -5% compared to overall market growth of 41% over the 2019-2022 period.
Independent carriers have also made big strides, with Zim growing by 77%, Matson by 239% and Wan Hai by 386%.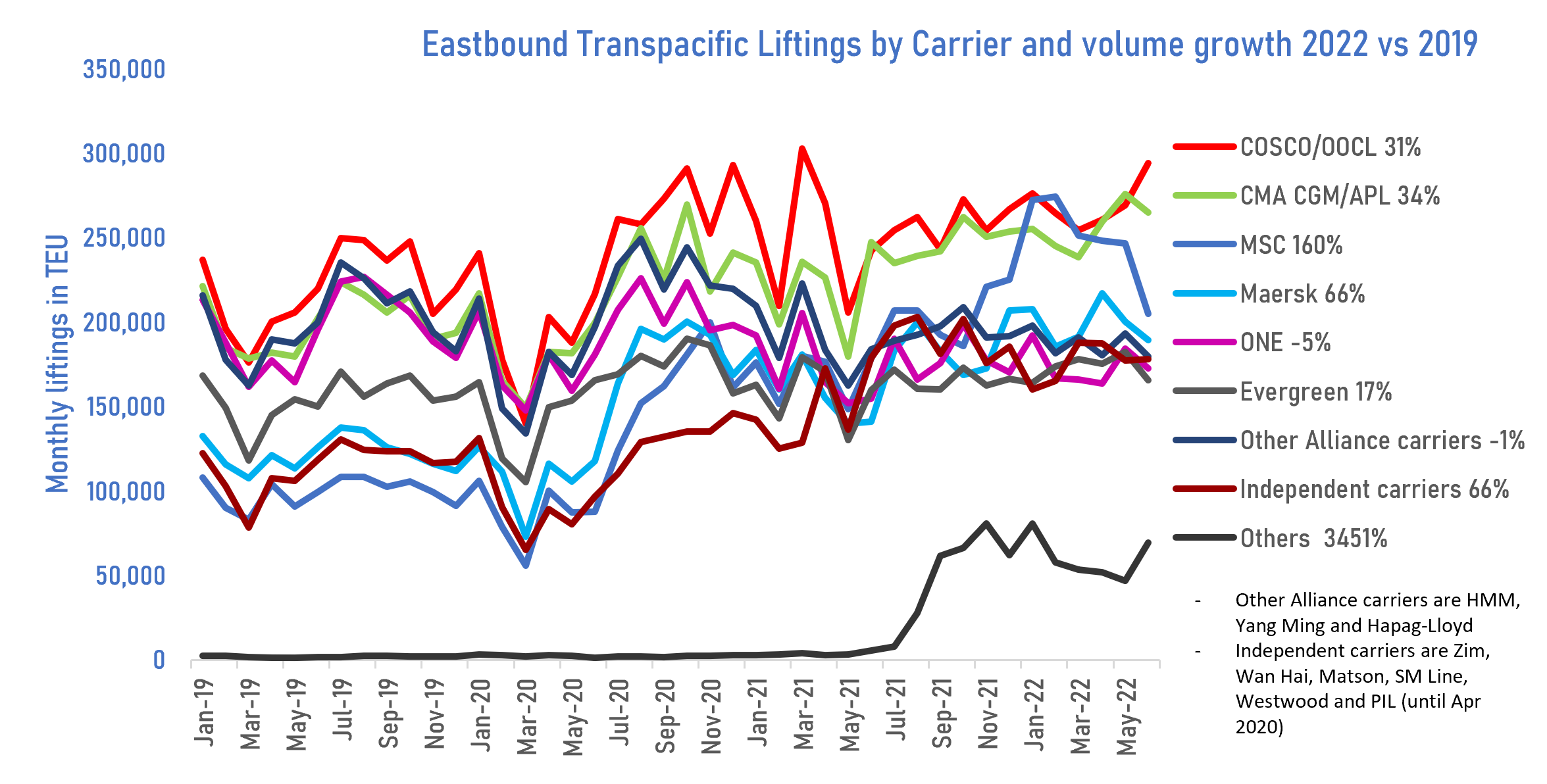 Weekly Market Pulse: US$1,500 per year