Spot freight rates continued to drop on the Asia-Europe and Transpacific routes despite the reopening in Shanghai with volumes remaining soft. The composite SCFI increase was driven by rebounds on the Latin America and Middle East routes but the increase will only be sustainable if volumes strengthen from their current levels. Expectations remain high for a rebound in volumes for the summer peak season, with new orders for container boxes returning in force and container manufacturers fully booked until August.
Charter rates have also stopped sliding with the coming peak season holding up demand for any open tonnage. Congestion remains elevated with increased congestion in Ningbo and Qingdao, while the European and US port congestion situation was largely unchanged.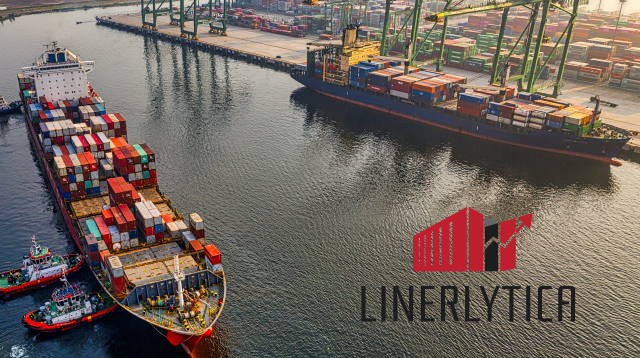 Linerlytica's analysis of the main carriers' EBIT earnings (container shipping business only) shows a widening disparity between the carriers. Apart from the questionable COSCO and OOCL accounting provisions that have continued to drag down their earnings margins, Asian carriers have continued to outperform their European counterparts.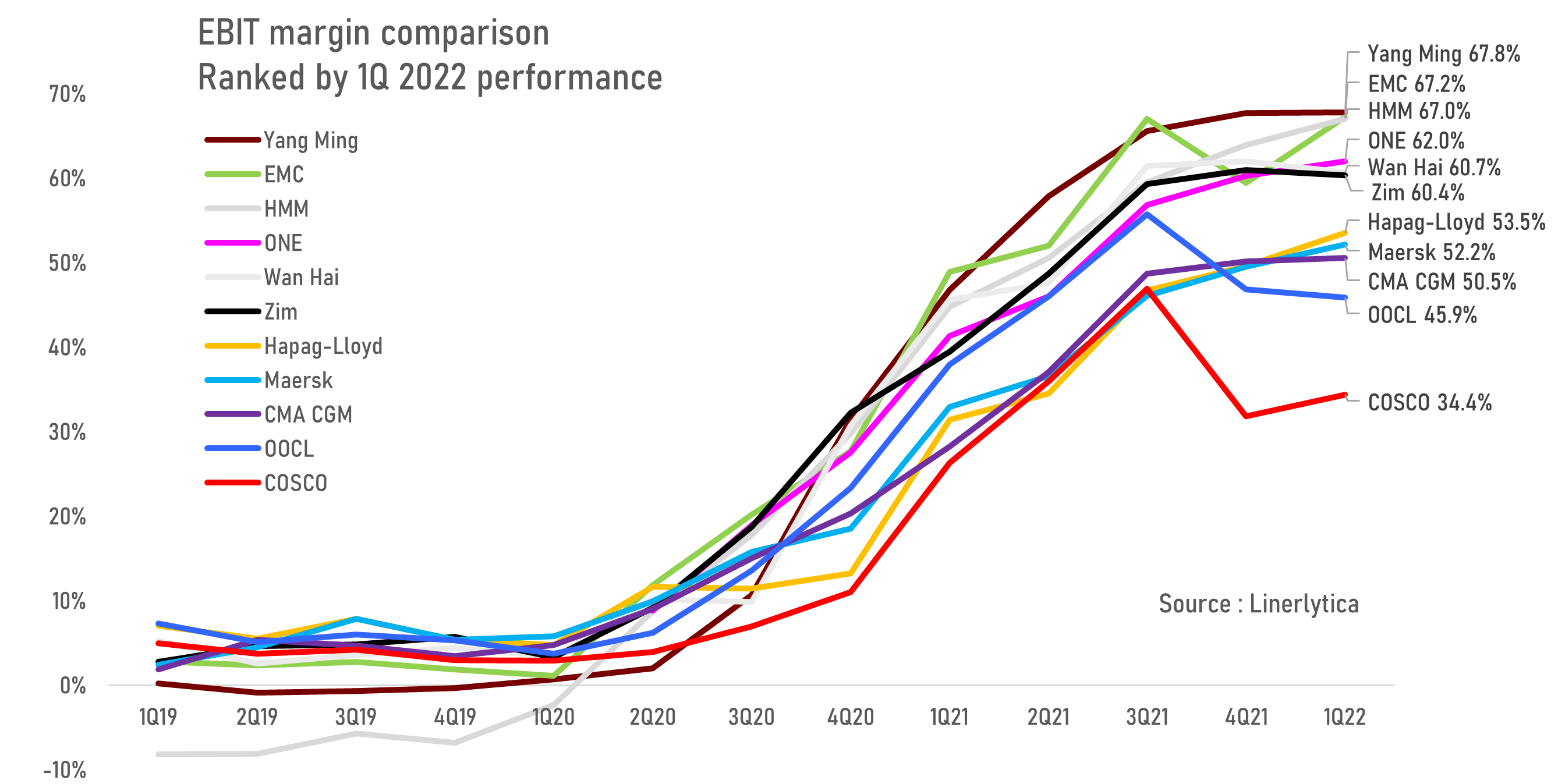 Weekly Market Pulse: US$1,500 per year