MARKET BRIEF - 2022 WEEK 15
The build up of ships waiting at Shanghai and Ningbo remain high but global capacity tied up by port congestion has declined last week as the pace of Chinese exports have slowed down due to the extended lockdowns at several key cities in China. Freight rates continued to trend downwards, with no rebound expected until Chinese exports return to their former pace. US bound rates remain relatively firm with the ILWU-PMA negotiations still looming but rate premiums have been eroded as FAK rates are now readily available with capacity utilisation trending lower.
Charter rates have also eased as the fall in freight rates and Chinese cargo volumes have hurt carriers' earnings especially for ships trading on spot driven trades.


Port congestion at Shanghai and Ningbo have been rising gradually since lockdowns were imposed in March, but there are signs that it remains under control as the number of ships waiting to enter the 2 ports have reduced over the course of last week as carriers are omitting Shanghai calls due to the drop in export cargo volumes.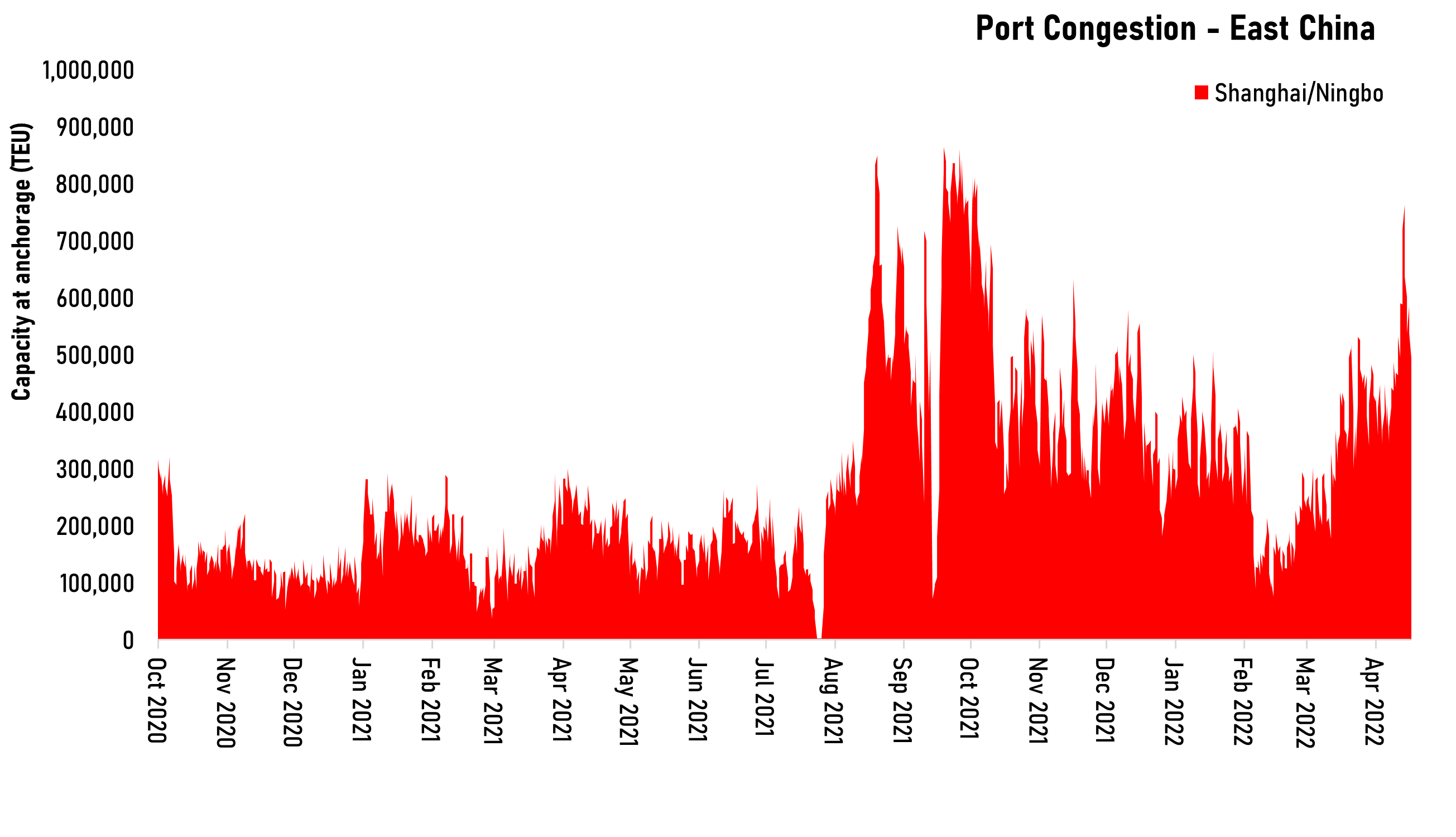 Weekly Market Pulse: US$1,500 per year